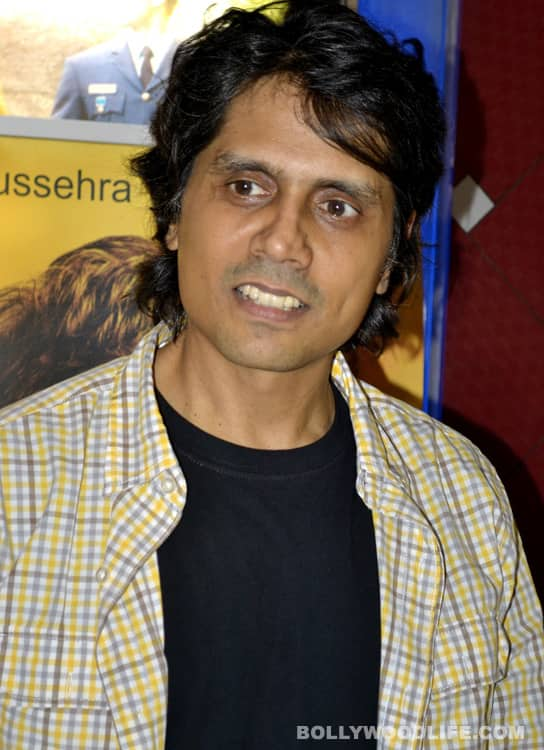 Critically acclaimed Bollywood filmmaker Nagesh Kukunoor in a chat about his latest film Mod and how he wants to make action, crime and sci-fi films in the future

In Bollywood, love stories are more common than anything else. So why would someone want to watch Mod? What is so special about it?
Well, Mod is a love story but it is not the kind you see in Bollywood today. For me love stories work only when characters are mismatched and the journey of falling in love is equally important if not more than the actual act of falling in love. If you as the audience already know yes these two people are already made for each other then the fun is lost, but if the characters are quirky as it is in Mod you wonder that how are these two people going to come together. Having said that, there is also an element of mystery associated with the film.
What is the element of mystery?
Andy's character played by Rannvijay shows up at Aranya's (Ayesha Takia) doorstep day after day to get his watch cleaned. Aranya is this watchmaker in a small town and everyday Andy's watch has water in it but everyday she cleans it and you start to wonder what his story is. You wonder why he shows up like this and then you start to find out about his past, which is very much linked to Aranya's past. It is then that you see that there is a Mod (turn) associated with the whole mystery.
So, Mod is unlike other films these days because it does not have preordained lovers who are trying to get married. It rather highlights the journey, doesn't it?
Yes absolutely, as for me the journey is more important than everything else and if the characters are lovable and believable then the film is good. In Mod there is this Utopian small town, Ganga, where a stranger arrives and things start off. And then you start to find the links, the little pieces that stitch the story together and you enjoy the journey – so that's what is important. The characters are quirky and different and if the audience buys it, then it's all I ask for.
You had said before that you would not make love stories, so what prompted you to make Mod?
Well, I know I have said that before but there is a saying in Bollywood "Never say never" and so here I am, with the first proper love story of my life. I have used elements of romance before but this is my first actual foray into the genre.
While watching the trailer it felt as though there was a touch of Korean or Taiwanese films. Can you shed some light on that?
Yes. Mod is inspired by a Taiwanese film I had watched during a film festival. It is called Keeping Watch and I have bought the rights for the film. But in Keeping Watch the story is just about two people isolated in a town. But I wanted to create a story with a small Utopian town and interesting characters like there is the father played by Raghuveer Yadav, who is an alcoholic and spends his days singing Kishore Kumar songs. Then there is the aunt at whose restaurant Aranya works part time. There is a local storekeeper, a builder who comes into town, a doctor; so there are different elements that I wanted to add up to tie the story together.
Your films are reputed to be different from mainstream cinema and so is your casting. Did something like that prompt you to choose Rannvijay whose image in the film is clearly different than his Roadies image?
No, it's nothing like that. In truth Rannvijay's selection was purely through audition just like all my new castings. In fact, I came to know about his macho image after I cast him and I liked the fact that he is going to be playing a character that is shy and sensitive and clearly different from his image. I like the idea of that contrast and that's why I like to work with new actors – they carry no baggage. When I cast him I had told him that this is going to be the toughest role of his life. I think the audience will be surprised to see how well he can act.
What about Ayesha Takia's selection? She hadn't worked for two years. Didn't you think that it might affect her performance?
No. Contrary to it, when I met her and told her about the script, I knew she was hungry to deliver as she has been acting all her life. After Dor, I think no one has any doubt about her acting abilities. So, I knew that she would give a thousand percent to this film and I think she has done a great job.
In your recent movies, there has been a complete change of the urban background that you once used. Why?
Ever since Iqbal, I have moved away from Indian big cities because I don't think there is much beauty left in there. I think small town India is still beautiful and it retains a lot of flavour. I will choose a place as a background only if it's a part of the story, as I am not one of those filmmakers who will shoot anywhere. The place for me is carefully selected.
As a filmmaker you have always found it difficult to promote a film. Why do think that is the case?
Yeah, I do feel that the promotion of a film has become more important than actually making it. You can have a brilliant film in your hands but if there is no publicity and the people don't know about it, then no one is going to watch and the film's a waste. The publicity thing can be very tiring but then it is essential in today's world.
So, where does that leave aspiring independent filmmakers of today?
It just makes the job harder, I guess. As an independent filmmaker, you can find someone who is willing to arrange the finance for making the movie but if you don't have a person willing to spare the big bucks for promoting it then I am afraid the effort may go to waste. Having said that, I am not discouraging anybody because good work is always appreciated. It however can take more time without the publicity machinery.
You have been an engineer, an actor and a successful director. So, how has the journey been like?
It's been wonderful. Lots of ups and downs, that goes without saying, but in this field you live life to the fullest. It's very, very strong. When you are making a film or releasing a film, emotions run high and they are like fully charged. Your film does well, you are at the top of the world, but if it fails then you come crashing down and you have to pull yourself up again. It's very dramatic but the journey is wonderful.
As a director, are you inspired by someone specific?
I am inspired by many directors and when I see their work I feel that I have a lot to learn and a lot of catching up to do. There are also a lot of stories around me to keep pushing me.
When will we see you in front of the camera again?
That is long overdue. I do plan to get into acting again in the near future. The funny thing is that I have had three years of training in acting while only a week of workshop in direction, so I am more proficient in acting than what I do.
Will you act in your own movie or someone else's?
Maybe mine or someone else's. I do get offered roles from time to time but I am not going to act for the sake of it. I am going to do that only if I like it.
So, with love story out of the way, what new genre are you planning to explore?
Oh, there are many left – action, crime and sci-fi. I always keep writing stories so you never know what is going to be my next feature. But for now I am just concentrating on promoting Mod.
ALSO READ: