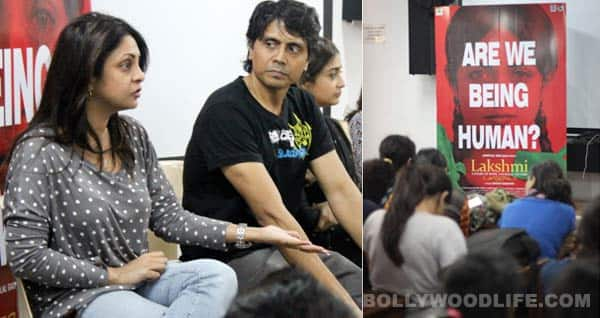 The film has reportedly been screened at eight esteemed colleges of India including IIM Ahmedabad, IIM Indore, MICA, FTII Pune and XIC Mumbai
Nagesh Kukunoor's Lakshmi, was recently also screened in Sophias College, Mumbai which is an all-girls college. The response received in each interaction was phenomenal, and there were reports of students weeping. "To talk about this kind of an issue is also a taboo in the society. This film really gives you the hope to fight back against people who demean women," said a girl weeping.
The maverick filmmaker who has made movies like Aashayein, Iqbal and Dor, has taken on a unique promotional method for his movie Lakshmi. He will screen it in various colleges across the country to capture the interest of the youth. "The college screening are a unique format, something I have not done in a long time since Hyderabad Blues. It's the best way to get the word out to the target audience, the youth, who are always at the forefront of change," Kukunoor expressed.
Lakshmi, which is about human trafficking and child prostitution, features Monali Thakur in the lead role and is set for release on January 17, 2014.