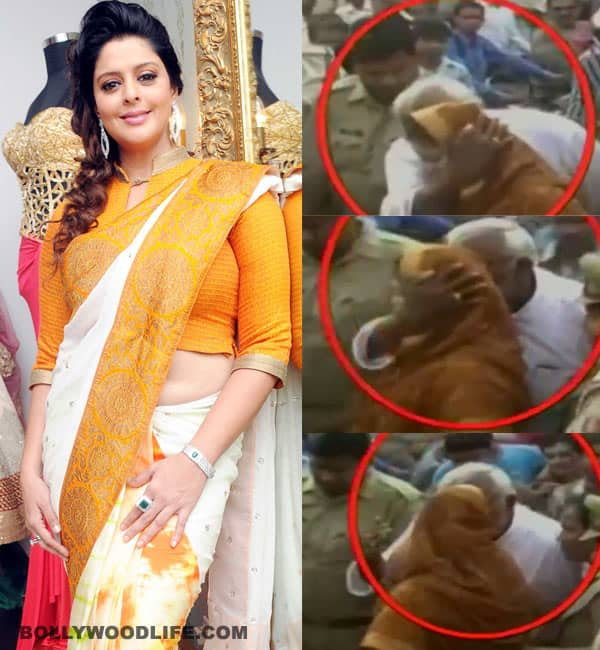 Last year south actor Shweta Menon alleged that she was molested by 76-year-old Congress MP N Peethambara Kurup and this year there is a fresh episode of misbehaviour by a congressman towards another southern star has come to the forefront
Actor turned politician Nagma was molested by her colleague Congress MLA Gaj Raj Sharma at a rally in Meerut. The actor who was attending an election rally in Hapur was shocked when Sharma grabbed her in full public view and kissed her on the cheek. The pictures of this episode have gone viral on the internet, shows an upset Nagma walking out of a rally without addressing the crowds.
Nagma, was shocked when a senior party leader emerged out of the crowd and indulged in such an act. The actor was angry and took Gaj Raj's pushed his hands off her body and directly headed to the waiting vehicle. While Sharma has argued that his intentions were not wrong, it seems that Nagma was fuming with anger as the MLA tried to feel her during the meeting. Some of the women associations have demanded an apology from Gaj Raj.
The local municipality chairman Malti Bharti has come out in support of the actor, she said, "Nagma could be his daughter's age and whatever he did, he should have done with affection."
Apparently the actor was not even allowed to file her nomination papers as the cops stopped district Congress president Saleem Bharti from entering the Collector's office.