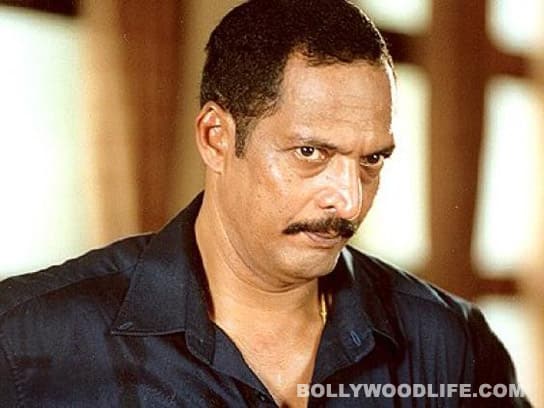 Nana Patekar is known for mouthing lines with such theatrical gusto that only he can do justice to the characters he plays on screen. So heavy are the words of his explosive dialogues that when they are translated in the the Queen's tongue they get lost in translation. We present some of these precious moments from Nana's films. Tell us if you can remember the original Hindi versions and name the films they appeared in…
1. One mosquito, one mosquito, bloody one mosquito makes you eunuch. One bedbug makes the whole night paralysed/handicapped. Bloody one mosquito makes you eunuch
2. Now your newspaper has become a business. It has become a joke and you know one thing? Now toddlers poop on your newspaper in the morning!
3. Did you see baldy? This is the future of our country. It is hungry also and naked too. Here people ask for a roti in the morning to eat, not a newspaper to read!
4. If in life you have not taken a bribe, then only touch me!
5.This is Muslim's blood, this is Hindu's blood – now tell me which one is Muslim blood and which is Hindu's? If the maker has not distinguished, then who are you to do so?
6. Here they come to see the commotion of my death. Now I will be hanged. My tongue will come out like this. Eyes will come out. Sometime I will be hanging, then this brother will get me down, then you will go home, have your food and go to sleep
7. We are not allowed to think, we have only finger to pull the horse!
 Answers
1. Ek macchar ek macchar saala aadmi ko hijda bana deta hain. Ek khatmal poori rat ko apaheej kar deta hain. Saala ek macchar aadmi ko hijda bana deta hain. Movie: Yashwant
2. Ab toh dhanda ban gaya hain tumhara yeh akhbar. Mazak ban gaya hian aur ek bat jaanti ho tumhare akhabr par subah bachche hagete hain. Movie: Krantiveer
3. Dekha ujade chaman? yeh hain humare desh ka bhavishya.Bhooka bhi aur nanga bhi yahan log subah uthkar khane ko roti maangte hain padhne ko akhbar nahi. Movie: Krantiveer
4. Agar zindagi main tune kisi se rishwat na lee hee ho toh hee mujhe haath lagaana ( Nana to a police constable and the man withdraws sheepishly) Movie: Tirangaa
5. Yeh musalmaan ka khoon aur yeh hindu ka khoon ab bata muslmaan ka kaun sa aur hindu ka konsa. Agar banane wale ne is main fark nahi kiya toh tu kaun hota hain fark karne wala? Movie: Krantiveer
6. Aa gaye mere maut ka tamaasha dekhne. Ab mujhe latka denge, zubaan aisi baahar aa jayegi aankhein asi baahar aayengi, thodi der latakta rahoonga phir mera yeh bhai mujhe utaar dega phir aap ghar chale jaaoge khana khaoge aur so jaaoge. Movie: Krantiveer
7. Apoon ko sochne ko allowe nahi hain, apooon ko sirf oongli hain ghoda kichne ka! Movie: Ab Tak Chhappan