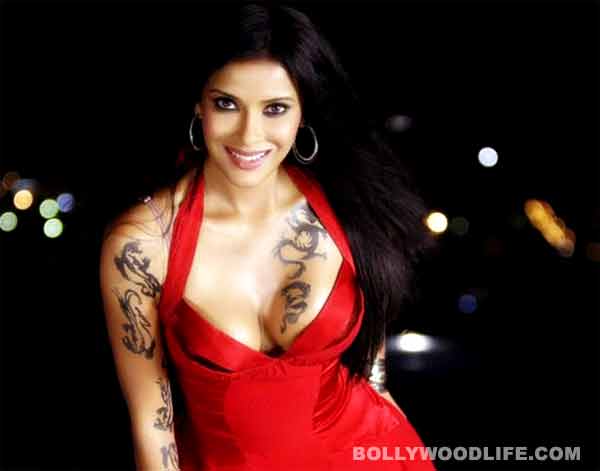 Ashvin Kumar's The Forest is releasing tomorrow. We caught up with Nandana Sen, the female lead actor of the film, to know what to expect from this psychological thriller
Nandana Sen is synonymous with 'different' cinema. With films like My Wife's Murder, Black, The War Within and Rang Rasiya, Nandana has created a niche for herself and essayed an array of meaningful roles. These days the 43-year-old actor is thrilled about her latest release The Forest. Ask Nandana what got her excited about doing this gritty, dark and scary flick, and her expressive eyes twinkle. "I am really delighted to have done this film. It is a thriller, but the story is interlinked with various innate emotions such as insecurities and fear which make us humans a very unique species. At the end of the day we all are animals, but we need to remind ourselves that we are evolved beings. In this film we are trying to show how the thin line between the wild and the civilised world can get blurred if we are put in a certain situation. The very idea got me excited," she says animatedly.
In the days when go green is the mantra and everybody expresses a deep concern about the relentless degradation of the environment, The Forest will shed light on the imminent danger. Director Ashvin Kumar will discuss the looming consequences which are staring at us square in the eye in his story. The film promises to show what can happen if we don't stop, think and get our acts right. "It will scare the hell out of you. But at the same time it will make you think about the various environmental issues we need to be concerned about. The fact remains that beyond a point we develop a certain amount of callousness towards these issues. The Forest asks very important questions. It will make you think about our stand as a civilised society. If we are considerate, kind and civilised people,then why are we destroying our forests? We are responsible for the extinction of innumerable species. Why are we poaching and bringing many more species on the brink of extinction with our careless attitude? What is the difference between wilderness and cultured society, and what makes us civilised? All these questions are an intrinsic part of the plot," explains Nandana.
Nandana will be seen alongside the very versatile Javed Jaffrey in the movie; she shares a great rapport with him. "Javed is a good friend. We both are passionate about reading and writing. We have this 'textual' relationship. So working with him was a fantastic experience, as both of us know how we see a particular situation or a story. We know how we can relate to it and react. We did a couple of workshops for the film and our bonding grew steadily," says the curly haired beauty about her co-actor.
A thriller at its heart, The Forest touches upon many complex subjects on various different levels, says Nandana. "The most exciting part about this film is the fact that thrillers generally stir you up because of their technological aspects and special effects. This film will move you because it has a deep psychological effect that will linger on even when you come out of the theatre. It is very metaphorical to say that we have a wild beast inside us. All of us have that. What will happen if that beast is not tamed and if it starts wandering uncontrolled? We are asking a very important question," concludes Nandana on a serious note.
ALSO READ: