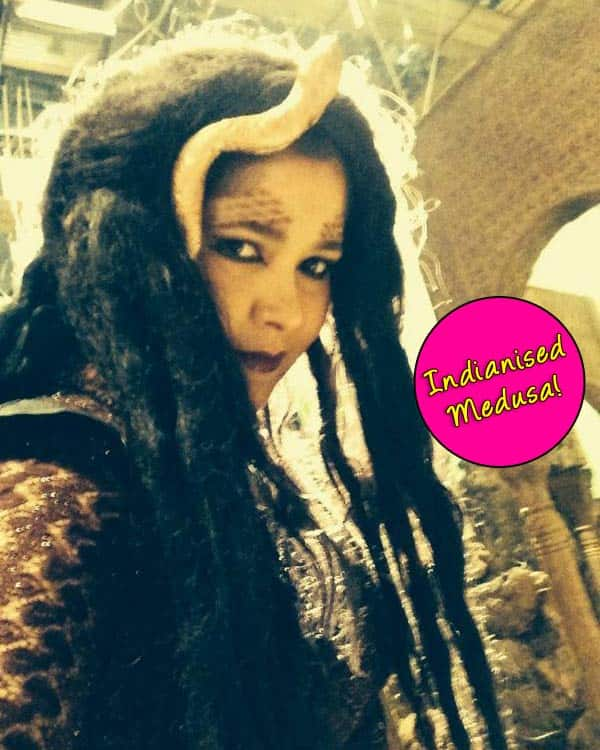 Producer Nikhil Sinha is indeed going a little extreme with his imagination, don't you think so peeps?
Hatim, like we all know, is folklore, but the makers of the show are now going to mix Greek mythology with it on Life OK. OMG!
Hatim (Rajbeer Singh) will be trapped by the Indian version of Medusa (Narayani Shastri). She will seduce him with her voice and turn him into a stone. According to the Greek mythology stories, whoever Medusa turned to stone died, but since this is an Indian version – things will be different.
Hatim's friend Kasim (Krishna Singh Bisht) and Perizaad (Pooja Banerjee) will be looking for a way to free Hatim. A sage will tell them that Kasim has to drink a poison in order to rescue his friend. Kasim will agree to sacrifice his life, but it will turn out to be just a test to prove his friendship. Will Hatim manage to rescue himself in time or will his delay turn him to stone forever. Guess we'll soon find out!
Narayani Shastri, who is playing the Indian Medusa, posted her photograph on a social networking site posing in the new avatar. She tweeted, "One more genre ticked off! Doing a fantasy serial. Playing Indianised Medusa. its so crazy n so much fun hahahahaha."
BollywoodLifers,let us know what you think of Narayani's latest avatar.