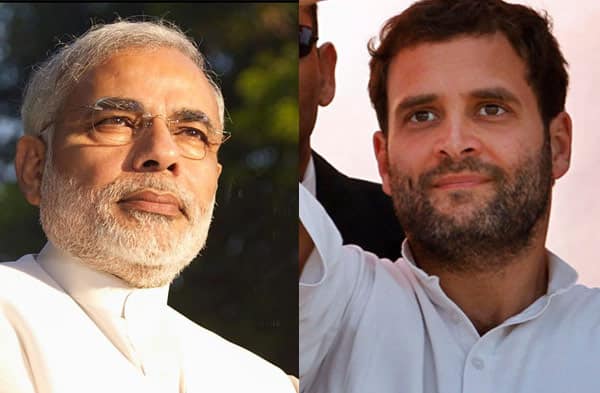 Cineswami tells us about biopics being planned on the two Indian politicians
2014 is a key election year for India. The country is beset with issues ranging from a rupee in free fall, economic growth low, the prices of fuel and onion soaring, violence against women on the rise and many more. Following the maxim that a nation's culture holds up a mirror to society, Indian cinema and television are doing their bit.
NRI producer Mitesh Patel is all set to make a 40-crore rupee biopic of Gujarat Chief Minister and Prime Ministerial candidate Narendra Modi. Apparently, Modi has given his blessing to the project. Patel agrees that the timing of the film, the shoot for which is due to begin this month, couldn't be better for Modi ahead of the elections but categorically states that the biopic is not an image building exercise for the PM aspirant.
The film is yet to find a director but Patel is busy scouting locations in Gujarat and Mumbai. He hopes that Paresh Rawal will agree to play Modi in a film that will be on the lines of biopics Guru and Bhaag Milkha Bhaag. The script is by Mihir Bhuta and is based on a book of Modi speeches called Samajik Samrasta by Kishore Makwana.
Meanwhile, the Indian version of 24, directed by Delhi Belly director Abhinay Deo (first 16 episodes) and Kurbaan director Rensil D'Silva (last 8 episodes), features a Prime Minister character called Aditya Singhania, played by Shaitan actor Neil Bhoopalam. Though the makers deny any resemblance, Singhania looks and dresses exactly like Rahul Gandhi. Singhania's life is under threat and it is Anti-Terrorism Unit chief Jai Singh Rathod's job to ensure his protection. The debonair and evergreen Anil Kapoor plays Rathod.
Overtly political films in India have had a turbulent ride. Despite being cleared by the censor board and high court, exhibitors in Tamil Nadu chose not to show Madras Café. In 1978, Amrit Nahata's satire on Indira and Sanjay Gandhi, Kissa Kursi Ka, was banned and the prints were reportedly destroyed. Plans for the late Jagmohan Mundhra's proposed Sonia Gandhi biopic, starring Italian siren Monica Bellucci, were deep-sixed by the Congress at the idea stage itself. RK Selvamani's Kuttrapathirikai, about Rajiv Gandhi's assassination, was banned for years and released after 13 long years, after being butchered by the censors.
So much for freedom of expression in the world's largest 'democracy'….
Photos: India.com