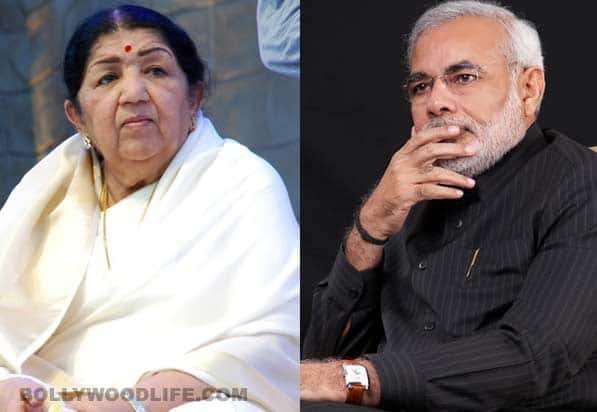 The legendary singer will be felicitated by Gujarat's CM for her song Ae mere watan ke logon
A little birdie tells us that Lata Mangeshkar is going to be felicitated by Narendra Modi on January 27. What for, you ask? Well, you certainly remember her song Ae mere watan ke logon. It's the golden jubilee of her song for which she will be felicitated as part of Shreshtha Bharat Divas celebrations. At the ceremony, we hear that the song will be heard in more than lakhs of voices. Lata Mangeshkar will be joined by many celebrities, national figures and over one lakh Indians at the felicitation ceremony at Mahalaxmi Racecourse in Mumbai.
Years ago on January 27, 1963, Lata Mageshkar had sung Ae mere watan ke logon in the memory of all the martyrs who lost their lives fighting for the country, in the presence of India's first Prime Minister Jawaharlal Nehru in Delhi. Apart from Lata being felicitated at the program, more than a hundred Param Vir Chakra, Maha Vir Chakra and other gallantry award winners will be felicitated along with their families.