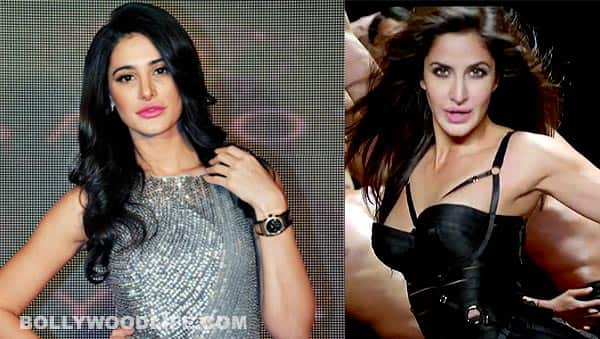 The Madras Café actor is all praises for the Dhoom:3 babe
When the much awaited Dhoom machale dhoom song from Dhoom:3 released, everyone took to various social networks to post their views. One among them was Nargis Fakhri. The pretty girl tweeted, "OMG! I love Katrina's dance moves, her outfits n she is looking SMOKIN hot!" Well, it was quite surprising to see a B-townie glam girl praising one of her contemporaries, hai na?
Remember when Nargis used to hate being compared to Katrina Kaif? When this Rockstar babe had debuted opposite Kat's alleged beau Ranbir Kapoor, a lot of comparisons were drawn between the two and Nargis hadn't quite appreciated it. Anyways, she soon got over it and had even praised the other firangi babe for Chikni Chameli. So, this isn't the first time she took to Twitter for praising Kat.
Anyways, one can't neglect the fact that Nargis' rumoured boyfriend Uday Chopra is a part of Katrina and Aamir Khan's Dhoom:3. So, she is likely to be biased towards his films' song, no? 'Coz frankly, this certainly isn't Kat's best performance. Also, do you think Nargis' opinion can be trusted considering what else she loves… But, with female contemporaries singing praises for each other, it looks like gone are the days when there used to be cat fights…