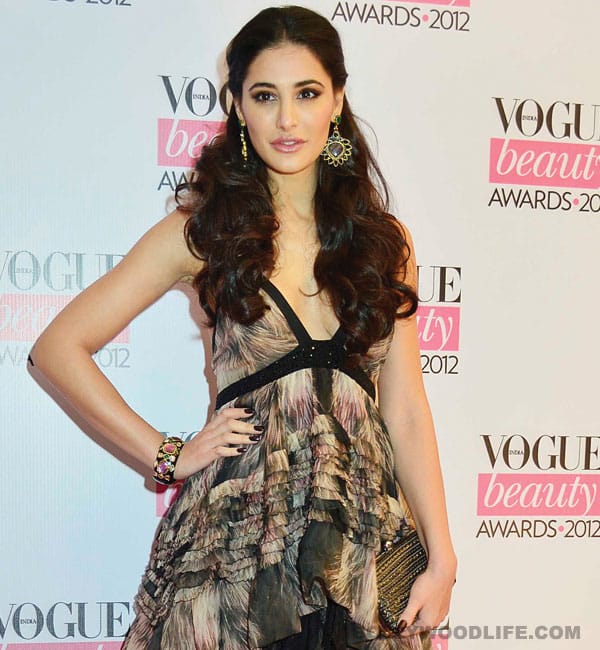 The Rockstar actor feels that peeps in Hollywood are more organised
Nargis Fakhri has returned from the US after shooting her first international film entitled Spy. Directed by Paul Feig, the film will see Nargis in her first action role. Speaking about her role and the film Nargis said, "I don't know why some sections of the Indian media have written that I've shot with Jude Law. Because I haven't! He is in the film, but I haven't shot with him yet."
"There are also Jason Statham and Melissa MacCarthy in Spy with me. I can't reveal what I am playing until the producers make their announcement. But I can tell you they're planning a global campaign with actors from various parts of the world. I'd be representing this part of the world," added the actor who made her Bollywood debut with musical blockbuster Rockstar.
Nargis loved working with Paul Feig. "He's directed Bridesmaid and Heat. He was amazing to work with. I've to go back for about a week's work. All I'll tell you about my role is it's action-packed."
Nargis says Bollywood and Hollywood are completely different experiences. "I am not saying one is better than the other. I enjoy both. But Hollywood is far more organised than Bollywood."
Nargis returned from Hollywood to the heartening news that her Bollywood film Main Tera Hero is a hit.
Nargis is cautious in her enthusiasm. "I'm a little weird that way. I don't really know how to express my happiness. I am happy people liked the film. But I'm more happy for Varun Dhawan than for myself. He has been very supportive. And it's his film. From first frame to last.
"As for me,I got a nice feedback on Twitter. But I got mixed signals about my own performance. Some critics have been very harsh. That's okay. I like honest criticism. I know I'm not the consummate Bollywood heroine. But I'm working hard on it."
Everyone on Twitter is commenting on Nargis's comments in Koffee With Karan on her "butt cheeks".
Nargis said, "I said Nargis' in Spanish means 'butt cheeks'. So my name has become a butt of many jokes. I am used to jokes about name. Let me tell you it's not easy growing up in the ghetto area of New York with a name like Fakhri. I didn't grow up with Asians who could perhaps know what a beautiful surname I had. All my friends were Americans and non-Asians. They had a whale of a time with my name."
Nargis feels it's very important to not take oneself seriously. "It's important to be able to laugh at oneself. I don't think too many do that around here.I am still taken aback by how much people comment on others. And though I may say I don't care there's always that tiny percentage of self-doubt within me created by people's perception of me. At the end of the day I do care about what people think of me. I am human."
One complain against Nargis within the industry is that her team is too interfering. Nargis defends her team. "When I came to Mumbai I had no one to support me. My team is all that I had. It still holds true. I am struggling to find my bearings."