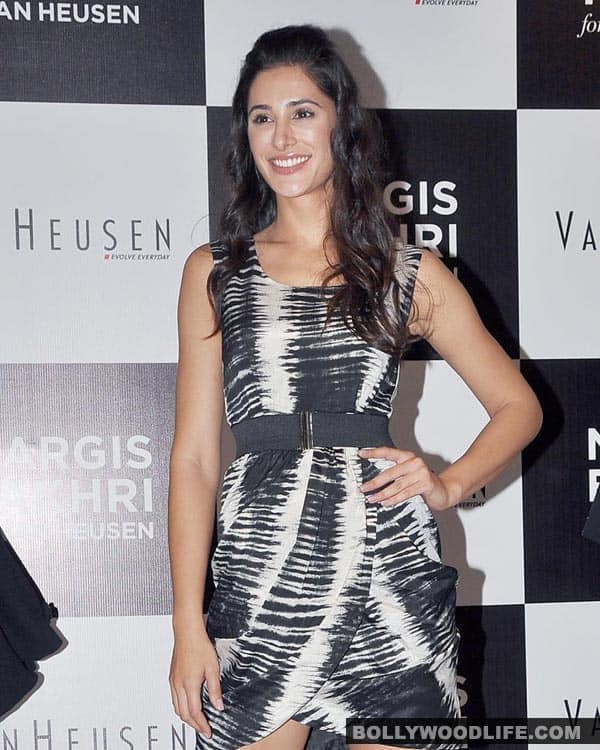 The recent rumour doing the rounds is that Akshay Kumar has come to Nargis's rescue and offered her a role in his next movie. Now what we really wonder is if this is a rescue act or just a quick last-moment resort
Now we would prefer analysing the situation before anointing Akshay as Fakhri's saviour, as everyone else is doing. It all started with Ileana giving her nod to this project which is to be produced by Akshay and Himesh Reshammiya and directed by Ashish R Mohan. Just when everything was finalised, we heard that Akki chose Nargis as his Ms Khiladi without making any formal announcement whatsoever about Ileana's exit and the reasons behind it. Now what's gnawing at our brains is the question of whether Ileana is still a part of this action-comedy flick or if she's tuned her back on Mr Kumar, which would be fine, considering her plate is so full with many more lucrative and sensible projects like Barfi opposite Ranbir Kapoor and Priyanka Chopra.
Nargis may not have managed to impress all the critics and cynics out there with her debut performance in Rockstar, but she has definitely become a saleable name by being in the news constantly, either 'coz of her affair with some hottie or the other (Ranbir, Shahid) or her sexy magazine cover shoots. Now investing in a chick like that is definitely worth the moolah in a place like Bollywood. So when people say Akki is Fakhri's savior in shining armour, we think that's utter rubbish, as the Khiladi is way too astute to risk his business for just another pretty damsel on the block.