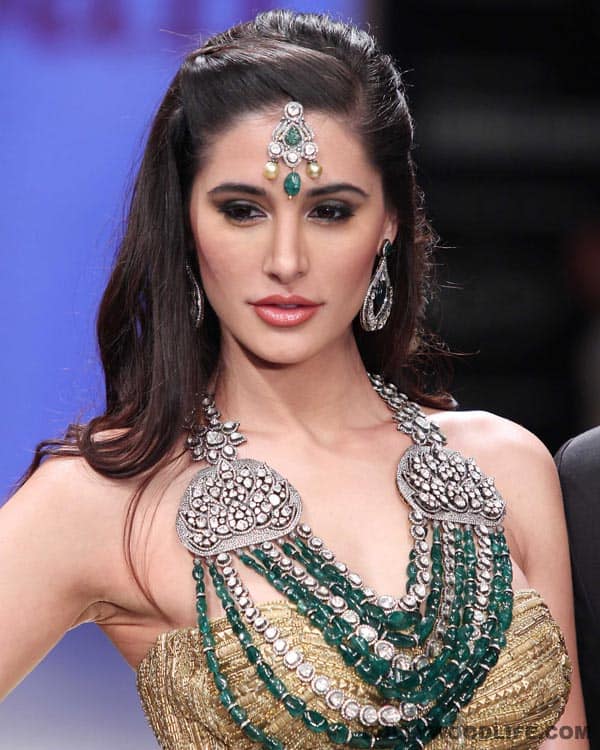 The Rockstar babe has precious li'l on her plate as far as B-town movies are concerned. But looks like the pouty faced actor has a back-up plan all ready!
Rockstar was a hit, but Nargis Fakhri was…well, never mind. The babe earned only loads of flak from the critics for her zombie-like performance. Sigh! And we guess those reviews are to be blamed for keeping filmmakers at bay. Why, even her deal of three movies with Akshay Kumar's production house Hari Om Productions was cancelled. And now we hear that it's Asin who stars in HOP's first movie, Khiladi 786. But is Fakhri fretting? Not really.
Quiz the babe about what she would like to do apart from twiddling her thumbs and she says, "I want to help people, be of some service, you know. Maybe become like Oprah (Winfrey) some day." Whoa! Now that's some ambition, no? Or is it just wishful thinking? Wethinks it's more of the latter.
Dear Nargis, instead of building castles in the air and trying to push your luck with your weaknesses (read acting), why don't you concentrate on your assets – pout, figure and wooden expressions – and use them on the ramp? We suggest a U-turn back to your modeling career in the US will do loads of good to your professional life. Right, readers?