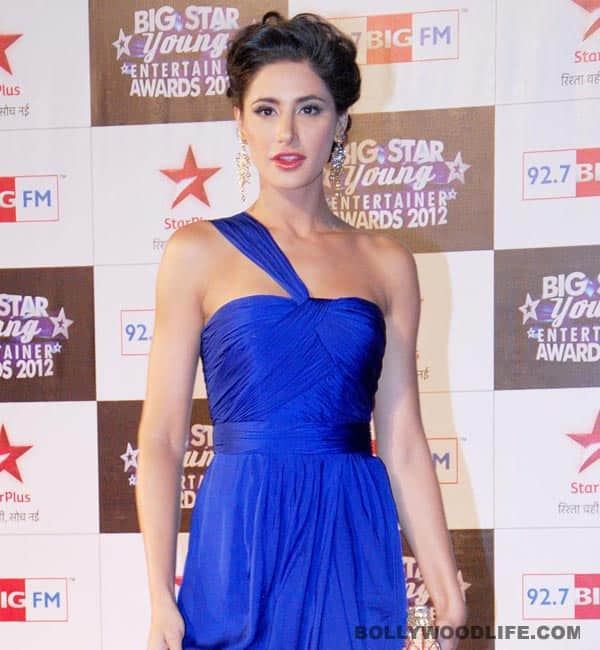 The Imtiaz Ali discovery has performed daredevil stunts in Madras Cafe and cancelled her Swiss holiday with the Chopra family to appear at a fashion show in Delhi. What is Ms Fakhri trying to prove?
Although Nargis Fakhri's career didn't really take off after Imtiaz Ali's Rockstar, the imported babe still managed to stay in the limelight, thanks to her PR efforts – she was in news because of her reported link-ups with Ranbir Kapoor, Shahid Kapoor, businessman Ness Wadia and her latest, Uday Chopra, with whom things are supposed to be more serious and long lasting. But Nargis, who has been keeping a low profile for some time, is all set to embark on new innings and wants to leave no stone unturned in making it in Bollywood.
Ms F, who's playing a war journalist in the Shoojit Sircar-directed political thriller Madras Cafe with John Abraham, has reportedly performed some gravity-defying stunts. While many B-town actors would ask for body doubles, Nargis insisted that she could do all the action scenes on her own. Our buddy the birdie who was flying by the leggy lass claims that Ms Fakhri wants to make up for the last time (read: her apathetic performance in Rockstar) and wants to focus on good performance-based films.
Nargis doesn't want to get embroiled in controversy either. Because of this, our buddy insists, the lady canned her holiday to Switzerland with the Chopra family to celebrate the late Yash Chopra's wife Pamela's birthday. Instead, the model-actor preferred to fly to Delhi to appear at a fashion show, keeping professional commitments over personal fun and games. Obviously she will get noticed for more important things than her love life now, no?