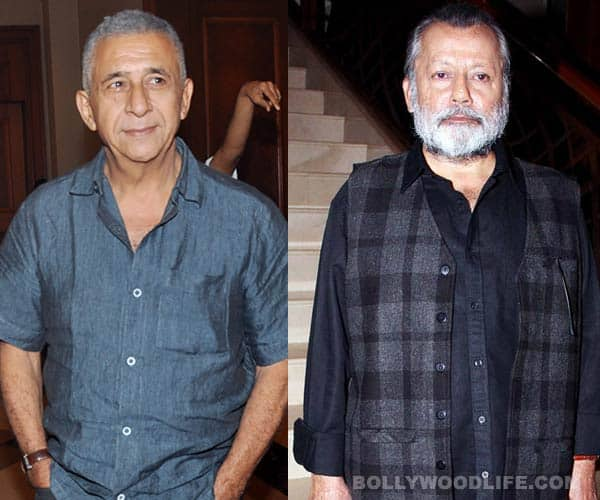 The Finding Fanny actor reportedly played a major role in eliminating his co-star's fears. Read on to know more…
Actors Naseeruddin Shah and Pankuj Kapur share close family ties in real life, as the two have married the sister pair Supriya Pathak and Ratna Pathak Shah. The brothers in law are set to showcase their bond on reel this time around in their upcoming film Finding Fanny.
Pankaj Kapur reportedly was hydrophobic and the Matru Ki Bijlee Ka Mandola actor panicked at the thought of staying put under water. His fears were overcome by Naseeruddin Shah who gave his bro-in-law certain tips to deal with the same.
Director Homi Adjania on the other hand made sure that the underwater sequences would be shot only once Pankaj Kapur was at ease. While talking to a popular daily he revealed, "I bought Pankaj a pair of goggles and every evening, we'd go swimming. The crew too would teach him how to hold his breath underwater."
Well isn't Shahid Kapoor's daddy dearest taken good care of after all! We are sure that with all the training and hard work, Mr Kapur will be memorable in the underwater sequences as well!