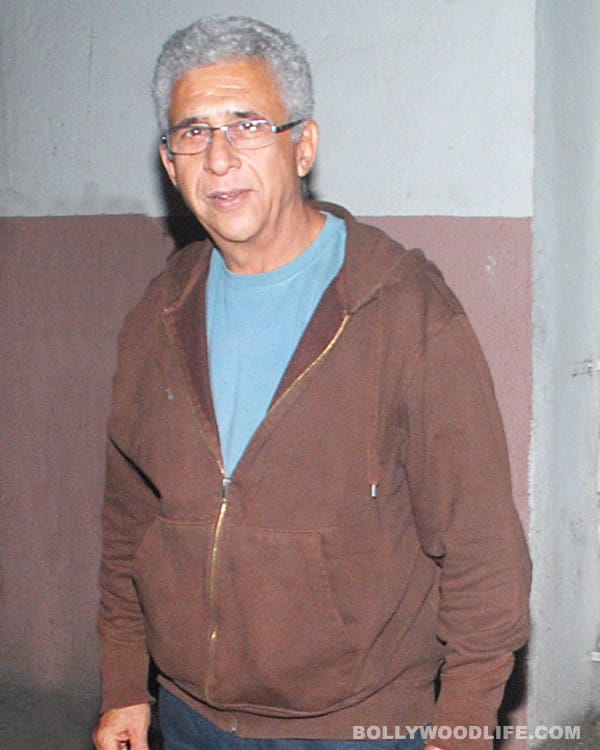 The veteran actor shares his experiences shooting his latest film Sona Spa, the upcoming Dedh Ishqiya and getting a massage!
Tell us something about your character in the movie and how you prepared for it…
I play Baba Dayanand, who owns Sona spa. He isn't seen too much in the movie, yet he is a constant presence. He is sort of a symbol. He comes in and philosophises about sleep and the whole concept of the movie. He is meant to be a satire on the self proclaimed babas and gurus that you see on the TV all the time. So you can say that this was one of the easiest roles for me to play. I didn't have to really go out and prepare for it, for they come to your home every evening through the screen!
Since it is about a spa, what have your previous spa visits been like?
I don't go to spas – I have never been to one. Probably because I don't like to be massaged by strangers! But in relation to this movie too, I didn't need to go and visit a spa to understand the character better. But it's a rather unusual and entertaining thought, to have someone else sleep for you. Sometimes movies like this one twist your reality, and the reality you imagine and aspire for is shown to you. It's more like a cinematic essay.
How did you agree to do the film?
For Makrand, of course, and also the fact that I liked the script and have faith in his vision. And when Makrand makes a film, it's an outlet for his weird ideas. And I have always admired his quality of work. What I appreciate most is that it is an original work, and this idea hasn't been too explored cinematically, which made it appealing for me.
Of late you have been doing limited projects, as opposed to earlier…
Well, I'm at a stage where I want to enjoy my work. So in the last four years I have done just three or four films. And it was amusing to play a Godman in this one. Why I chose this movie – as I said earlier, I wanted to be a part of the project. See, as an actor, I truly believe that we are remembered not for which movies went housefull, but for the kind of movies we have acted in. And although none of the five films Makrand has done in the past has been hugely successful commercially, they were superior movies. So it wasn't a tough call.
But do you agree with the concept of the movie – someone else sleeping on your behalf? And as an actor with a busy schedule, would you subscribe to such a spa?
Not at all! I would rather earn my sleep than pay for it. Besides, I love sleeping way too much to give others a chance to sleep instead of me… and that too for money! No, unfortunately or fortunately, I am not that busy. But there was a time when I would have done that, at the start of my career, when I was doing multiple films. At that time my kids were young, and as I would come from a shoot all tired and crash, they would come and snuggle up to me. Back then I would get angry with them, as I would get disturbed. But they weren't looking to do that. They were kids and only wanted to snuggle up to their father. So yes, such an arrangement would have helped then.
Tell us about Dedh Ishqiya – why is there no Vidya in the film? And are you and Arshad going to miss her?
If there was Vidya in Dedh Ishqiya, me or Arshad, one of us would have to be her brother! And I for sure didn't want that… nor did Arshad! So it was important that she go (laughs)…
What about future roles? Are you going to maintain the leisurely pace?
I can pride myself on the fact that there is a great vartiey of roles and movies that I have tried to be a part of. And honestly, it's not because I am trying to be different. I am not. I only take care of the fact that a subject done all the time loses variety, and one has to have different reasons for doing different roles. So that's the only way I plan to do any film in the future. If there is a strong enough reason for me to do a role, I will.