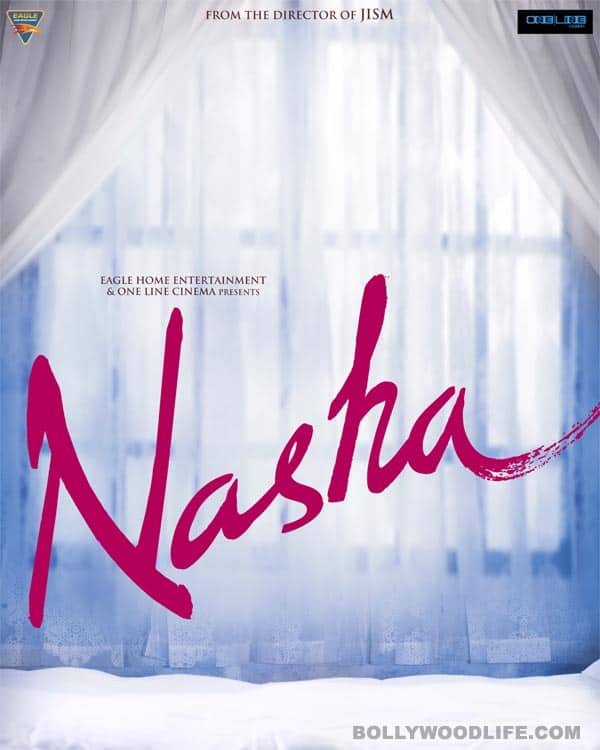 Ms Pandey missing from Nasha teaser poster
Frankly speaking, we expected something more revealing from the teaser poster of the upcoming erotic drama Nasha. But Poonam's absence made this one a real disappointment, especially after the first poster where the film's name was depicted by naked female bodies. Are the makers keeping the 'best part' only for the movie, we wonder!
Aren't teaser posters meant for….errr…teasing, titillating and building up the curiosity, especially when the movie stars the raunchy babe Poonam Pandey in the lead role? Poonam has been blatantly revealing what she has been blessed with on microblogging sites. So we expected the teaser poster of her forthcoming movie Nasha to be self-explanatory, if not outright explicit.
But on this poster we see only an empty bed and pristine white curtains without any action! Now if that's not a massive disappointment, what is? Where's Poonam after all? If Pandey gal's close competitor Sherlyn Chopra can display her bare back and reveal her bosom partially for her forthcoming movie Kamasutra 3D's teaser pictures, why can't Poonam go a step further to keep our retinas searing? Tch tch! The director Amit Saxena, we think, wants to keep the sizzle only in the movie. Nasha will hit the screens across India on June 26. We hope the makers will not disappoint Poonam's fans and give a generous doze of what they have captured on camera. Wink wink!