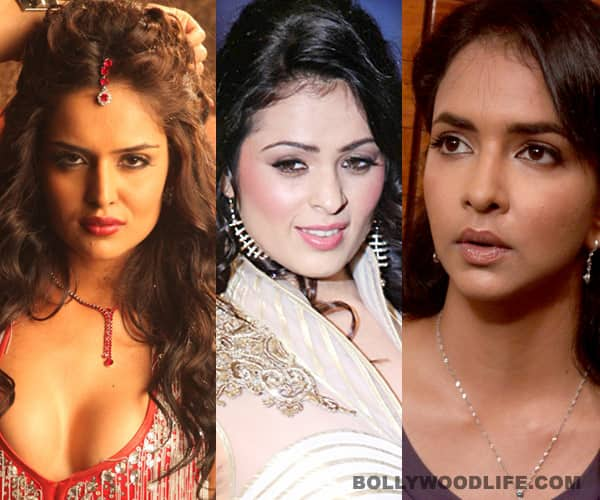 Anjana Sukhani and Lakshmi Manchu are feeling left out as Ram Gopal Varma's not giving them place in the promotions
Ram Gopal Varma's latest muse Nathalia Kaur is giving his other leading ladies a complex. Nathalia, who features as an item girl in RGV's new film Department, is hogging the limelight with her song Dan dan cheeni. Obviously, this hasn't gone down too well with the film's female leads – Anjana Sukhani and Lakshmi Manchu. The two girls are sitting at home cooling their heels while RGV promotes Nathalia and lets her have more than her share of the pie.
Apparently the filmmaker is not really bothered with showing off Anjana and Lakshmi, his explanation being that his gangster flick Company (2002) had promoted Esha Koppikar and her song Khallas – and not Manisha Koirala or Antara Mali who are in the film in prominent roles. Whether this is some kind of superstition on the director's part, we dunno. Item girls (or boys) do get preference in film marketing, but that sure doesn't mean the main heroine/s is not promoted at all! We hope Anjana and Lakshmi get some footage in the off-line promos, or else no female actor will want to work with RGV in a lead role. What do you think?