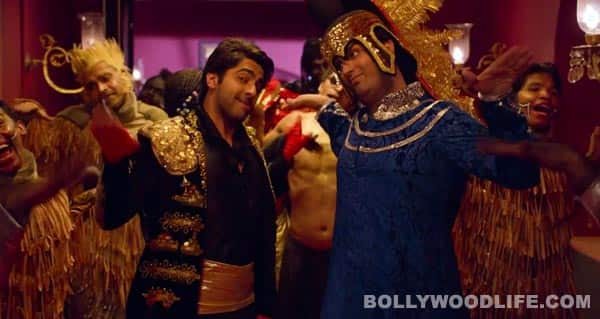 The trailer of this madcap comedy shows how Ayushmann saves Kunaal's life and then steals his girlfriend
The last time you saw a hilarious movie by theatre actors was probably the 1983 masterpiece Jaane Bhi Do Yaaro, where the antics of the actors blew us away. And Ramesh Sippy's Nautanki Saala, from its trailer, seems to be a similar rib tickler, and that's saying something!
In the second trailer of the film, we see Ayushmann Khurrana saving a lonely and drunk Kunaal Roy Kapur's life and employing him as an actor with his theatre troupe. We also get to know that Kunaal was trying to take his life because of a failed love affair with the pretty Pooja Salvi, whom now Ayushmann has managed to woo.
And just like Jaane Bhi Do Yaaro, there are many hysterical moments on stage as the drunken Kunaal tries to enact Ramayana and fails on almost every count! And while Ayushmann tries to make the pretty Pooja fall in love with him, all that poor Kunaal seems to be worried about is getting in shape like Chulbul Pandey to win her back!