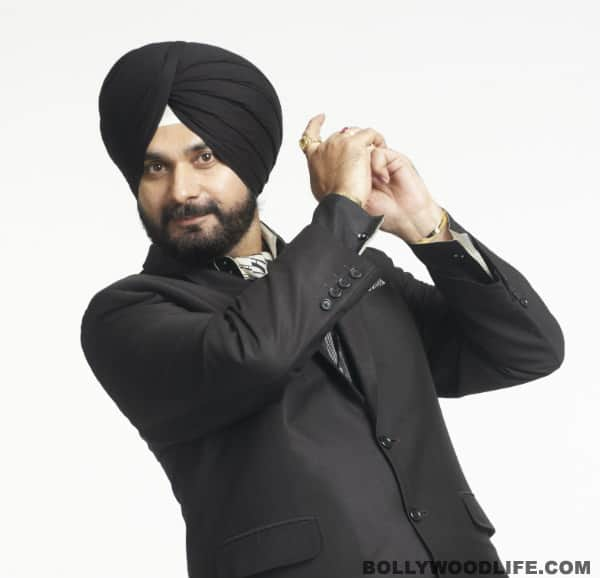 Former cricketer and TV personality Navjot Singh Sidhu hopes to bring positivity in the Bigg Boss house. He promises to be his real self on the show as he believes it is hard to pretend for long
"I am going inside the house with a crystal clear mind and hope to convert it into a positive and resonating show with my stint," said Sidhu, the BJP member of Parliament from Amritsar."I don't see it as a controversial show, rather it will be an entertaining show this time. You will see a metamorphosis happening this time. I have taken a challenge," he added. Sidhu is locked inside the house with 14 other contestants for three months without any connection with the outside world.
Others in the house are Sana Khan, Vrijesh Hirji, founder of Gulaab Gang Sampat Pal, Urvashi Dholakia, Aashka Goradia, Bhojpuri actor Dinesh Yadav, celebrity hair stylist Sapna Bhavnani, Delnaaz Paul, cartoonist-activist Aseem Trivedi, Sayantani Ghosh, Rajeev Paul, models Niketan Madhok, Karishma Kotak and a commoner Kashif Quereshi. Siddhu, who is popular for his oratory skills and is known to be a social animal, revealed that the audience will get to see the real side of him on the show, which went on air Sunday.
"Many people don't know who the real Sidhu is. I am a person who likes to be close to himself. I am a teetotaler, I don't have onion or garlic and I don't even eat grains. There are a lot of hidden aspects of my personality that people don't know about. This is right up my alley. I will be myself and create my own space," he said. "There is no point in masquerading yourself, because your real self can't be hidden for long in the show. Eventually, it will come out, the mask has to fall," he added.
He revealed his children advised him "against going in the Bigg Boss house". Sidhu, says he was offered the show before, but couldn't take it up because of work. "I was offered it before but it couldn't do it because of politics. This is something different. I have been active on TV every now and then. While TV is my profession, politics is my mission," he said. Asked if he has any strategies in mind, Sidhu said, "I really don't have any strategy in mind. I take life as it comes."