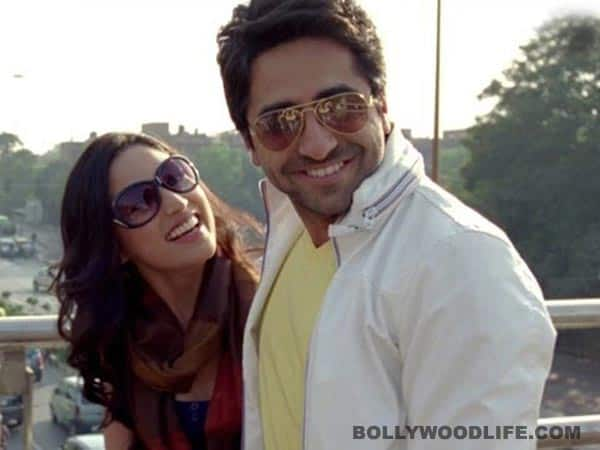 What's wrong with donating sperm? Nothing. Except that it doesn't fit well with certain rigid minds with rigid ideas. So we dedicate the second day of this nine-day festival to the characters who forced open stereotypes that suffocate our society
Yes, it's difficult to defy your own family, community and loved ones and stand up for your love. But on the second day of Navratri, we cherish the way Bollywood has stood up against stereotypes and showed us how to fight for our passion.
And one such example is that of Ayushmann Khurrana in Vicky Donor, a movie that focusses on sperm donation as a noble cause and not a taboo.
In the same vein we have Rajat Barmecha in the role of young Rohan in Udaan and R Madhavan as Farhan Qureshi in 3 Idiots – both try to battle their parents' expectations that stand in way of their dreams.
And same is the case with Farah Khan as Shirin Fugawala and Boman Irani as Farhad Pastakiya who are both in the dismal age bracket – well, that's according to society – when they launch a search for their life partners in Shirin Farhad Ki Toh Nikal Padi.
Also, we couldn't help mentioning Tabu's role of Aditi Shrikant Pandit in Astitva, a simple housewife who courageously stands up against the double-standards in society when it comes to gyaan on the right path of conduct for a man and a woman.
Yes, these characters were all bullied, insulted, emotionally blackmailed and even abandoned. But they did not give up on their dreams.
So we dedicate this day to these characters who have battled with the evil stereotypes and emerged victorious. Kudos! And yeah…happy Navratri!