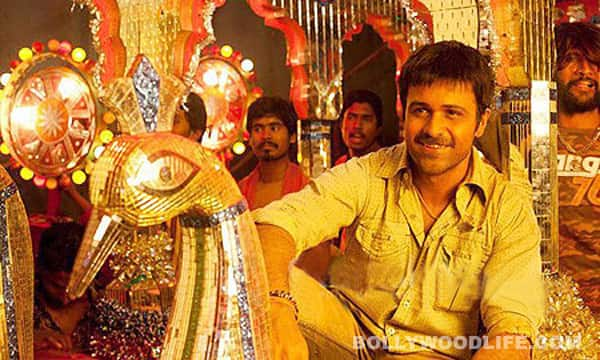 The film which focused on corrupt practices prevalent in almost every state of our country today made its impact on the thinking populace, awakening their faith and belief and motivating them to take on the fraudulent system to overcome wrongdoing. On the fifth auspicious day of the Navratri festival, we unleash characters who took on the challenge of dealing with burning issues faced by the nation today.
One such recent cinematic example was Emraan Hashmi in Shanghai, a movie that focused on the India that is not shining. It also represented the sad state of the country that is still referred to as 'developing', where everything tends to be 'work in progress'. In the film, Emraan played a porn filmmaker who reclaims himself through the course of the film, as he hands over the evidence of the politicians' wrongdoing to the police. He overcomes his greed for money thereby giving a message – fight against injustice and overcome your demons.
Similarly Amitabh Bachchan, as idealistic teacher Prabhakar Anand in Prakash Jha's Aarakshan, taught his students to fight against the issue of reservation in education. We believe it would certainly have provoked lot of Prabhakar Anands to stand up and eliminate malpractice of this kind prevalent in the current education scenario.
Another Prakash Jha film, Raajneeti aimed to throw light on ugly ambitious motives in modern democracy through popular characters played by Manoj Bajpayee, Arjun Rampal, Nana Patekar, Ranbir Kapoor and Katrina Kaif. It reflected the power struggle in a political family and strengthened our age-old belief: 'Everything is fair in love and war'.
And there was the satirical take of retired school teacher Mussaddi, played by the versatile Pankaj Kapoor in Chala Mussaddi Office Office. Mussaddi tirelessly attempts to prove to corrupt government officers that he is alive, so that he can receive his pension. In real life, we must all have played Mussaddi at some point and also forcefully acted as puppets fighting for our rights with corrupt government servants.
This Navratri, BollywoodLife salutes such challenging efforts by filmmakers who have fought on sticky ground but refused to give up, because they know that someone has to carry on with trying to achieve that worthy goal: to right every wrong, no matter what the cost.