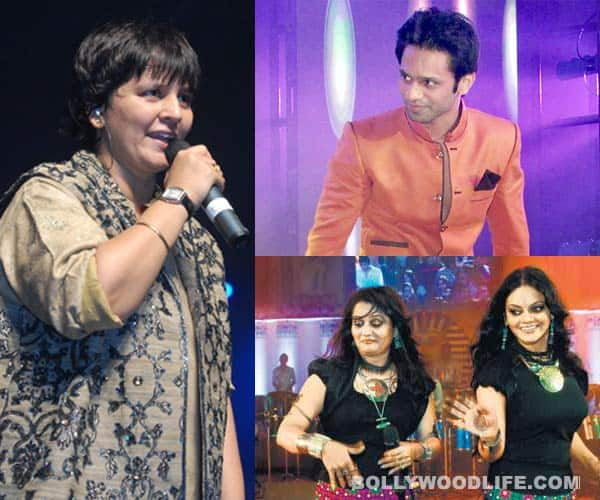 Don't we all love grooving to Dandiya music during Navratri? But the worst part is not knowing where your favourite singer is performing, hai na? Worry not and read on to find out which singer is performing where this year…
Dandiya queen Falguni Pathak will be performing at Police Parade ground, Ghatkopar this year instead at Goregaon Sports Club where she has been a regular for quite a few years. Her band Ta Thaiya will keep her company at the Navratri celebrations from October 5 to 13. Ex-Indian Idol contest and playback singer Rahul Vaidya will entertain the crowd at Lala Lajpathrai Marg, Mahalakshmi but only on October 17 from 7pm-10pm along with his band.
Pinky and Preeti, who regularly perform during Navratri will be seen MIG club, Bandra (E) from October 5 to 13. This year the security will be beefed at the MIG club to assure women safety. Maneesha Savla and Bipin Chunawala will perform with their band at Kaamdar Krida Mandal, Dadar (W) for all nine days of Navratri.
Music band led by Tushar Sonigra, Beat 16 will get the crowd grooving at Korakendra ground, Borivali (W). If you want to learn Gujarati garba dance or get a glimpse of it then this is one place you shouldn't miss. Also, if you want a traditional experience this Navratri, visit Country Club Ground in Kandivali (W) where the whole venue will be made to look like a village. Paresh Joshi, Rajnedra Gadhvi and Jigna Lalan will be singing at authentic set-up.
So get your multi-colored lehengas, backless cholis, kediyu and kafni pyajamas ready and zoom off to your favoruite venue for all the naach gaana and masti this Navratri!