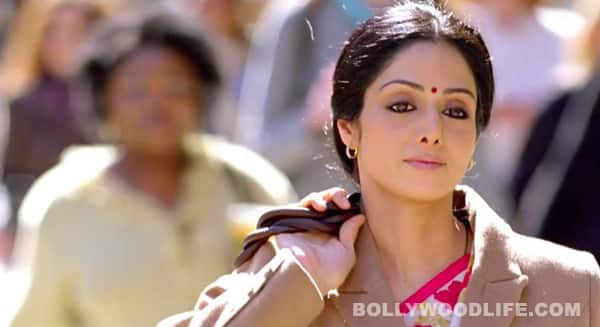 The actor, who played the role of Shashi in the movie directed by Gauri Shinde, has re-earned her place as a star. And she displays the true essence of the nine-day festival…
Our hearts went out to the efficient, laddoo making housewife Shashi – a role played by Sridevi in English Vinglish – when we saw her being put down because of her funny pronunciation (remember jhaaz?) and tooti-phooti English. But to our delight, the lady takes it as a challenge and enrolls in an English-speaking class.
In the touching moments that followed, we saw Sridevi meander through some tough grammar lessons and sentence constructions, only to emerge as a winner who floors everyone by earning her certificate in spoken English. And she wins the respect of all those who belittled her too!
What's more, Shashi's grit and determination to get over her language handicap is what makes her the actor to open the auspicious nine-day festival of Navratri, where good wins over evil, where success triumphs and failure sneaks away in disgrace. So here's raising a toast to the gutsy housewife, Shashi. Cheers!