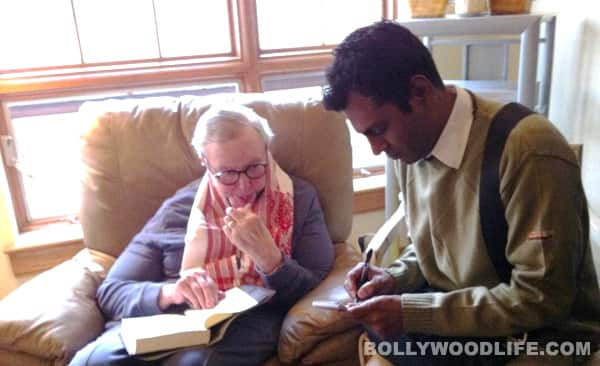 As the world mourns the passing away of cinema's most enigmatic voice, Roger Ebert, actor Nawazuddin Siddiqui talks about his memories of the famous critic
From Martin Scorsese to Darren Aronofsky to Anurag Kashyap – directors across the world bemoaned the passing away of the famous film critic, Roger Ebert. Some of the Hindi movies which Ebert reviewed include Lagaan, Gangs Of Wasseypur, Patang, Taal and Udaan.
Many are not aware, but the Gangs of Wasseypur actor Nawazuddin Siddiqui was a guest at Roger Ebert's place for a few days last year when the famous critic invited him to Chicago to be a part of  the Eberfest festival that he organised every year. In 2012, it was Prashant Bhargava's film Patang that caught Ebert's eye. The critic gave the film four stars and even invited Nawaz over for dinner.
"I knew about Roger Ebert before I met him. I loved the movie he made explaining Citizen Kane, and I loved his voice in it. Then, in 2012, when he saw my film Patang and invited me to Chicago, I couldn't believe my luck! Though I was on top of the world when he gave me an award at the festival, I was also very sad. I loved his voice, and when I met him, he was just recovering from cancer and had lost his voice," says Nawaz, who is grief stricken and shocked that Ebert is no more. "He gave me books on movies with a personal handwritten message in them. Since he could not speak, he would write notes to me. I have preserved all the notes carefully. The few days I spent with Roger will be the most memorable days of my life," says the actor who believes that cinema has lost one of its biggest supporters in the form of Roger Ebert.