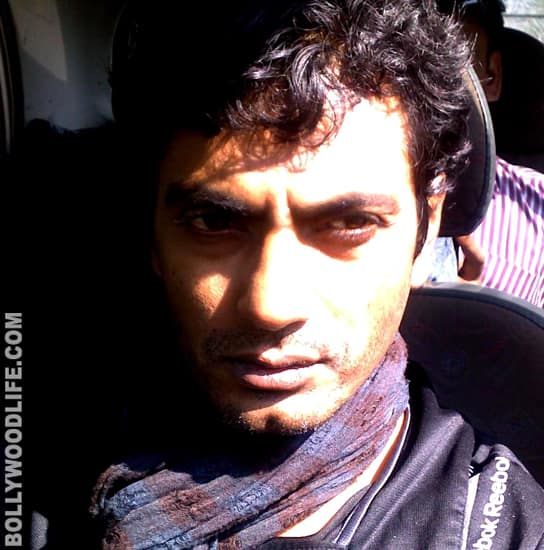 The Kahaani actor is angry about the star system in Bollywood and says that he does not watch meaningless Hindi films nor will he act in any of them
Nawazuddin Siddiqui isn't the typical B-towner. A man of few words, he has been doing odd roles in Hindi movies, but after his work in Kahaani as the foul-mouthed and arrogant IB chief won rave reviews, he is looking at only playing lead roles, he says
Did you expect Kahaani to be a superhit?
No, we are all pleasantly surprised by the huge success it has become and the entire credit goes to the director, Sujoy Ghosh. What is even more surprising is that people have even liked the character Bob Biswas, the hitman played by Saswata Chatterjee. I have been hearing so many good things about the movie from people – it feels really great.
What was it like working with Vidya Balan? How did you bag the role?
Sujoy had seen me do a small role in Kabir Khan's New York and was probably impressed by what he saw. His casting director first approached me for the role and when Sujoy met me, he took me on board. He was very clear about what he expected from me and I wasn't allowed much leeway, but I am glad things worked for the film.
Working with Vidya was a delight. No doubt at first I was extremely nervous about working with her and my first scene was with her. Vidya is an extremely down-to-earth person and after initial discussions with her, it felt like we had known each other for a long time. When we weren't shooting, we would all talk to each other about regular stuff and generally had a good time.
It is said that 2012 belongs to you….
I guess it is high time I get the kind of work that I am capable of. For a very long time I have played all kinds of odd roles, but now on I will look at playing leads. I am playing an important part in Anurag Kashyap's Gangs of Wasseypur. In Reema Kagti's Aamir Khan-starrer Talaash, I am playing a pimp. I also have an important role in Watch Indian Circus. I cannot reveal much at this stage, but I have reached a very exciting phase as far as my acting career is concerned.
What kind of films do you like to watch?
I don't like to watch any meaningless Bollywood films, which are basically star vehicles being sold in the name of cinema. What boggles my mind is that even after delivering dud after dud some stars are given obscene amounts of money. I wonder why Prateik would charge Rs 1 crore for a film!
The star system annoys me no end because people who are really talented end up wasting their lives waiting for a break. It is very encouraging to see young filmmakers who are coming forward and making films without caring about stars. Filmmakers like Anurag Kashyap are a part of this positive trend in Hindi cinema. Films like Kahaani and Paan Singh Tomar, which are not only intelligent films, but have turned out to be superhits as well, reinstate my faith in cinema. I am very clear about my stance of not working in films which are simply playing to the gallery.
Would you like to work with any particular filmmakers?
There are many talented filmmakers who are coming up with brilliant story ideas and are finding producers who are backing them as well. This is a very interesting phase for Hindi cinema. Directors like Anurag Kashyap and Dibakar Bannerjee have been instrumental in bringing in this change. I don't have a problem with comedy films, but who says that comedy cannot be intelligent? I will definitely not be a part of films which have forced song and dance sequences. I would rather sit at home.
ALSO READ: 'Kahaani' director accused of copying film's climax from international flick