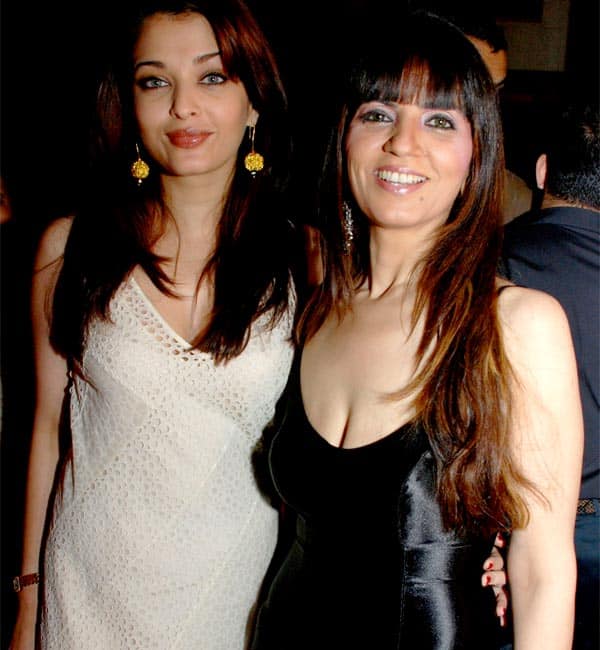 The costume czarina talks about her Bollywood journey and the competitive fashion industry
Neeta Lulla has done over 300 films in more than seven languages in a career spanning more than 26 years. One of India's foremost costume designers and four time National Film Award winner for Best Costume Design in a Film, talks to about her journey so far and her future plans with Kabir Bhandari…
When did you realise that you wanted to become a costume designer?
It's actually a pretty funny scenario. I didn't really want a career. My in laws are very highly educated, and insisted that I should do something with my free time, whatever my interests lay in- whether it was tailoring or cooking or anything else. It was then that I enrolled myself for the fashion design course from PV Polytechnic SNDT University. During the first year, however, I was pretty much disinterested and attended classes sporadically and flunked in most of the tests. But when the college teachers said that they would inform my in laws that I was not taking any interest in the course, the warning bells started to ring. At that time the annual fashion show preparation were starting. I took part in the makeup and styling categories. To my utter surprise I landed the best designer award. From then on I just went with the flow and even I the second year I got the best designer award once again. That's how it all began. It was not pre planned, things just started happening.
What would you tell someone who says that they would like to become the hottest costume designer in B-town?
I would tell them that it is important to know your craft and you should love what you do. Your passion will ultimately show in your work. Whenever I have designed anything for a client, and they have asked for a certain design, I still give them 6-8 variants that I have come up with. People often mention about experiencing creative blocks, however, frankly speaking I have never faced a creative block in my career. I constantly am on the lookout for ways to better myself and my craft. Whether I am making a design for Rs 1 lakh or for Rs 3,500, I give both the same level of dedication.
More than 375 films to your credit, along with Hollywood films and being a multiple president award winner. Did the 20 something Neeta Lulla ever imagine this is where she would reach?
The first national film award that I got was for Lamhe. At the same time I was working on the Juma Chuma show with Sridevi, Anil Kapoor and Amitabh Bachchan. I wasn't really keen to go and collect the award and told Sridevi so. It was then that she sat me down and explained to me how prestigious a national award really is. And that I should go and receive the award. I finished the Jumma Chuma show, took a plane to receive the award function venue, and arrived there at 4 pm, on the day of the event, even though the recipients are supposed to report a day earlier. When I finally received the award from the then President of India, the feeling of receiving a national award finally began to sink in.
The fashion world is crazy. Agree or disagree? And why?
It is totally crazy! You have to have a kink in yourself to be able to fit in here and make a career.
Presently, who are the best dressed actors according to you?
Nowadays you can't really judge the actors as each one of them has a stylist. In fact, many of the actors have number of stylists for themselves. Yes, if you talk about the pre '90s and early '90s , then heroines such as Madhuri Dixit and Sridevi had developed their own style.
Who is your biggest critic?
My children. My daughter is my creative critic and my son is the one who guides me regarding my business decisions. Whether it is what I am wearing or something that I am designing for work, my daughter loves giving me creative inputs and will tell me straight if she does not like something.
Who is your biggest competition in the industry?
I myself am my biggest competition. I have always wanted to conquer new peaks and try out different stuff. My diversity has been displayed through my films- whether it was Khuda Gawah or Roop Ki Rani Choro Ka Raja amongst others. Of course, the media really started noticing all this with Hum Dil De Chuke Sanam. Then came One Night With The King, where I designed a whopping 2,800 dresses. And then there was Jodhaa Akbar.
You've done literally, everything…what different plans could you possibly have for the future?
The creativity that I apply to my designing is not just restricted to that; creativity is a holistic part of my life. I have recently partnered with Founder and Chairman of Whistling Woods International (WWI), Mr Subhash Ghai, to launch my Fashion School, The WWI- Neeta Lulla School of Fashion. Teaching, however, is not new to me as I have been a lecturer for the Fashion Comportment and Grooming at PV Polytechnic SNDT University and is also a faculty member there. She has also developed the Hamstech Institute of Fashion and Interior Designing (Hyderabad) syllabus, faculty training programs, annual fashion shows as well as grooming the students.