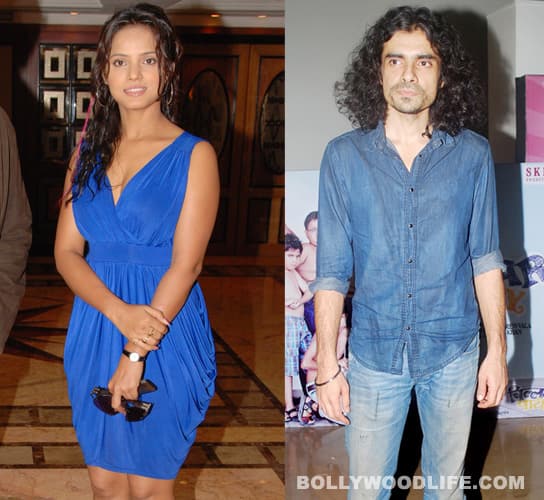 Why is Imtiaz Ali getting so friendly with Neetu Chandra?
Garam Masala girl Neetu Chandra seems to be getting very close to Rockstar director Imtiaz Ali. The actor specially invited Imtiaz for the premiere of her Bhojpuri production Deswa, and Imtiaz immediately agreed to attend the same. Apparently, Imtiaz was mobbed and was asked many questions about his latest hit Rockstar. But he refused to answer any question about the film and asked people to concentrate on Neetu's upcoming movie. But a birdie tells us that Imtiaz later caught a show of Rockstar in the same venue, with the general junta. Fair enough. But the question is, why is Imtiaz so friendly with Neetu? Why did he leave his work fulfill Neetu's demand? According to Imtiaz, he went to the premiere because it was being held in Patna, the place where his maternal grandmom stays. He hadn't been there for 15 years and so on. Yawn. Wethinks there's more here than meets the eye. Is Neetu Chandra the new heroine of Imtiaz Ali? We dunno, but we can say that Neetu has found her new BFF in Imtiaz. What say? As for Neetu, in just six years in Bollywood, she has worked with some of the best directors like Madhur Bhandarkar, Dibakar Banerjee, Ram Gopal Varma, Jagmohan Mundhra and so on. She is now ready with her first Bhojpuri production Deswa, directed by her brother Nitin Chandra. And maybe a film with Imtiaz?
ALSO READ:
Will Imtiaz Ali direct Ranbir Kapoor in '2 States'?