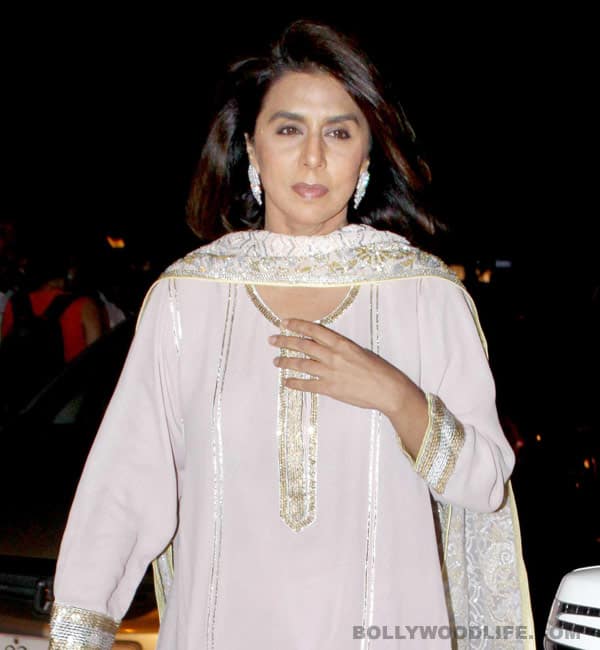 The veteran actress said celebrate keeping nature in mind
I have been celebrating Ganesha Chaturthi in our Krishna Raj bungalow for the last 30 years. My father-in-law used to celebrate it in a big way at RK Studios. My mother-in-law Krishna Kapoor and sister-in-law Reema Jain celebrate it at their homes for 11 days. I usually visit them after visarjan at my home is over.
When I started 30 years ago, I did it for one-and-a-half days because I didn't know what to do. But now we celebrate Ganpati at home for five days. It's so wonderful — we go shopping for decorations and flowers. We make 11 rice modaks at home every morning, traditionally prepared for the idol as prasad and rest we buy from the market. We like to keep Bappa happy so there are a lot of festivities, food and music going on at home for the five days.
Chintu (Rishi Kapoor) is very religious, much more than me. He prays twice a day and does Shivji puja every Monday. Ranbir is like me. We respect and love God. Our daughter Riddhima is like Chintu. For the last couple of years, she has been coming down to Mumbai to celebrate Ganpati with her daughter as she wants her to learn the culture.
I believe in eco-Ganpati. For many years I have been bringing clay Ganpati idols though it's a bit risky as they can break easily. I believe that people should have ponds to immerse the idols rather than the sea. It breaks my heart to see the idols after visarjan lying around in the sand, with their legs and arms sticking out, where anybody can trample on them. We can perform puja, immerse the idols in our own compounds and then keep them at home. Why put them into the sea forever? Of course, my husband won't listen to that (laughs). He's like 'jo hai so hai!' It's a ritual and we should follow it.
I appreciate DNA's initiative for eco-Ganesha. That's the way everybody should do it. Eco-Ganesha is the answer to our environmental problems and will lead to its preservation. Ganpati festival is getting bigger every year with almost every house celebrating it. The mess is also getting bigger so we have to think where will all this lead to in 10-15 years. We have to think logically and practically for the environment too and not just emotionally.