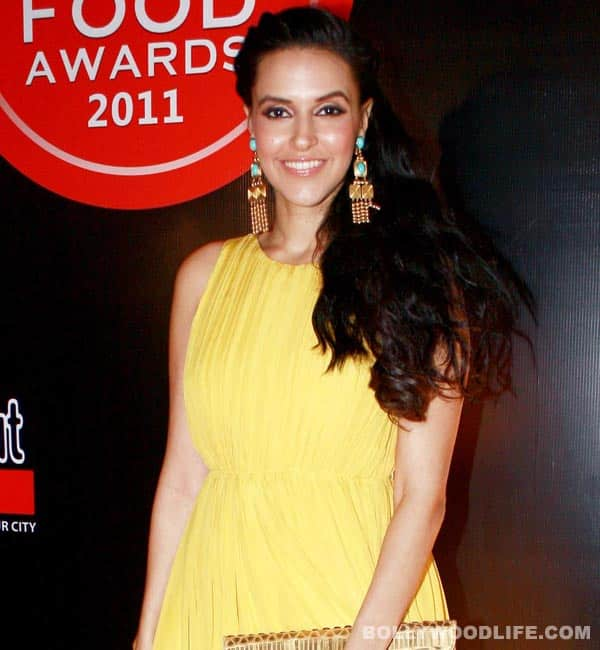 The sexy diva and former beauty queen turns 32 today
Born on August 27, 1980, the versatile actor has more reason than one to celebrate. The sexy babe, who completes a decade in the entertainment industry this year, rose to fame when she clinched the Miss India title in 2002. Films weren't really far away and she soon became famous with her bold and sexy roles in films like Julie and Qayamat. The bindaas girl said it how it is when she famously proclaimed, "In India, only sex and SRK sell!"  Yet, she soon decided to balance her glam image with serious roles. Making good use of her image as a super glam diva, the actor has made some really smart movie choices over the years.
A decade later, which is a long time for a female actor, Neha has managed to do a healthy mix of sensible cinema, mindless entertainers and item numbers, showing her versatile range across the board. Of late, some of her most incredible performances have been as a part of the brat-pack that includes Rajat Kapoor, Saurabh Shukla, Ranvir Shorey and Vinay Pathak. And she is set to do a few more films with them including I Am 24.
Hollywood was not far behind then when she starred in the American miniseries Bollywood Hero. A little known fact about the actor being that actual debut was in the Euphoria music video for the song Sha na na where she played a curly haired beauty and looked as stunning as she does now.
This year too, the actor has a full kitty including two big ticket films Unglee and Rush. We wish Neha a very happy birthday and hope she continues to be the sexy, sassy and nonchalant diva that she has been all along!