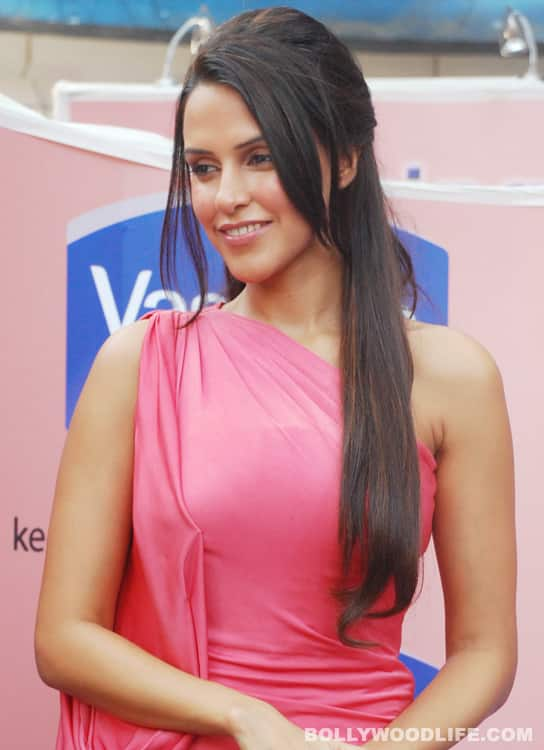 Former Miss India Neha Dhupia started her Bollywood career with bold films like Julie and Sheesha, but later she moved to performance-based roles with Mithya
But the transition was not easy, says the sexy Neha Dhupia whose new movie, Pappu Can't Dance Saala  is set to hit the theatres this Friday. "A lot of hard work has gone into revamping the image of a sex symbol. People have built a perception in their minds and to change that I needed a lot of patience. I am happy that my hard work has paid off and today people don't see me just as a sex symbol," Neha told.
Her Julie and Sheesha had a lot of skin show and the subject was bold too, but Neha changed track and did films like Chup Chup Ke, Delhi Heights and Dear Friend Hitler.  "I am really happy with the way my career has shaped up. People have started looking at me as an actor. I never planned anything. I have grown immensely as an actor as well as a human being during my career of eight years.  I have learnt a lot from the industry. I entered Bollywood as an amature, but the industry has taught me little nuances. I have met so many different people and I learnt a lot by just observing them. I have a lot of respect for my job," added the 31-year-old who was crowned Femina Miss India 2002.
Her first Bollywood film was 2003 release Qayamat: City Under Threat and she played Ajay Devgn's love interest. Initially, newcomers are on signing spree, but Neha chose to move at a slower pace. "Money has never been a driving factor for me. I want to be known as an actor. I don't want to do work just for the sake of doing it. My aim is just to do good work. Once money gets into your mind, the entire focus of your career goes haywire," she said.
After winning critical acclaim for her peformance as a female dacoit in Phas Gaye Re Obama, Neha is gearing up for the release of her new film Pappu Can't Dance Saala oppositeVinay Pathak.  This is not the first time that Neha will be seen sharing screen space with Vinay, she has worked with him in Raat Gayi Baat Gayi?, Dasvidaniya and Mithya. Directed by Saurabh Shukla, Pappu Can't Dance Saala is a romantic comedy and is slated on December16.  And to prepare for her role, the actor spent some time with the real-life backup dancers. "By spending time with the backup dancers I have realised that they are very ambitious and passionate about their work and are very sorted in their mind. This is something which really important to achieve success," she said.