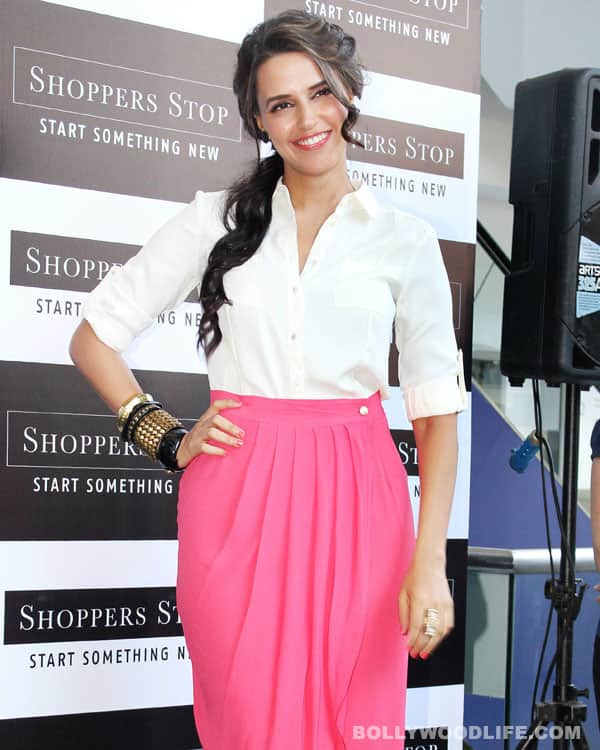 The curvaceous babe will work with a big production house after a long gap
Neha Dhupia has been to small-budget filmmakers, what Kareena Kapoor and Katrina Kaif are to the Chopras and the Johars. 'Coz the Maximum lady, with a rare combination of beauty and talent, has been a favourite with directors who have limited moolah and a quirky storyline.
Yet, the curvaceous babe skillfully juggled between mainstream and multiplex cinema. Her teeny-weeny parts in biggies like Action Replay and Singh Is Kingg kept her alive in the busy minds of the mass audience. But her lead roles in niche films like Phas Gaya Re Obama and Ek Chaalis Ki Last Local brought out her acting talent.
Finally, Neha's juggling act has paid off. She has been signed opposite Emraan Hashmi in a thriller that will be produced by biggie Karan Johar, and directed by Rensil D'Silva. Yes, earlier there was a strong buzz that the Dharma top boss wanted to cast his favourite heroine, Kareena Kapoor in this thriller. But in a recent interview, KJo ducked the question. Instead, this is what he said: "The film has a strong ensemble cast, like Emraan, Kangana Ranaut, Randeep Hooda and host of young brilliant actors."
While Neha's inclusion in the crowded biggie is certainly a moment of joie de vivre, we hope she isn't tottering on the periphery yet again, like she did in the last few mainstream entertainers. We wait to find out!