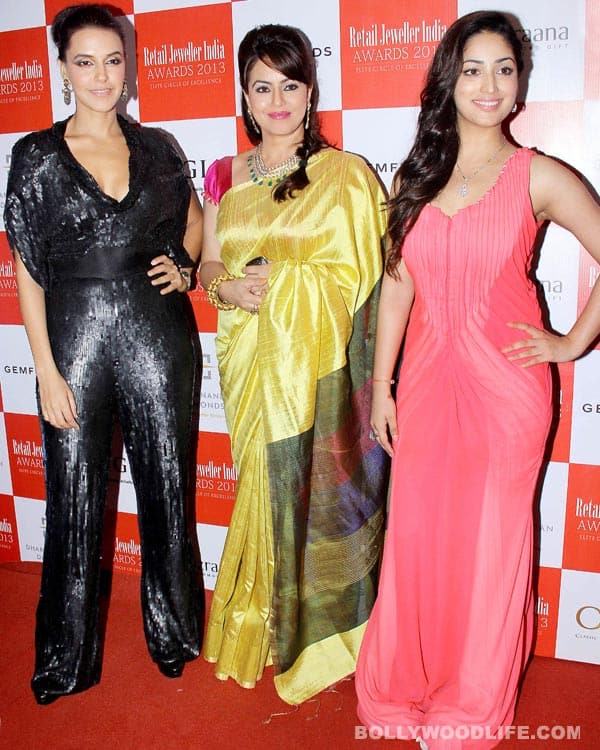 We spotted the three good looking stars wearing what can be called really blah outfits. You tell us who committed that glorious faux pas
They are charming and absolute stunners on the carpet, but we wonder what was really going on in the otherwise fashion sensible heads of Neha Dhupia, Yami Gautam and Mahima Chaudhry at the recently held jewellery awards jury meet. While Mahima looked all jhataak in a glossy yellow sari that was woefully contrasted with a shocking pink blouse and heavy makeup, Neha Dhupia  was all showy in a flashy jumpsuit. The black outfit and the minimal (yet chunky) jewellery looked like an interesting combo at first, but in the media glare it almost blinded us.
And then there was the gorgeous Vicky Donor actor in a monotonous soft pink, pleated gown. Though Yami did not exactly evoke the 'OMG what-is-she-wearing' reaction in us, she could have experimented a bit. Instead of going for the side-swept hairdo, a classy bun and some chunky jewellery would have saved her from looking like a candy floss.
Take a look at these pictures and tell us readers how the trio could have avoided these fashion disasters.