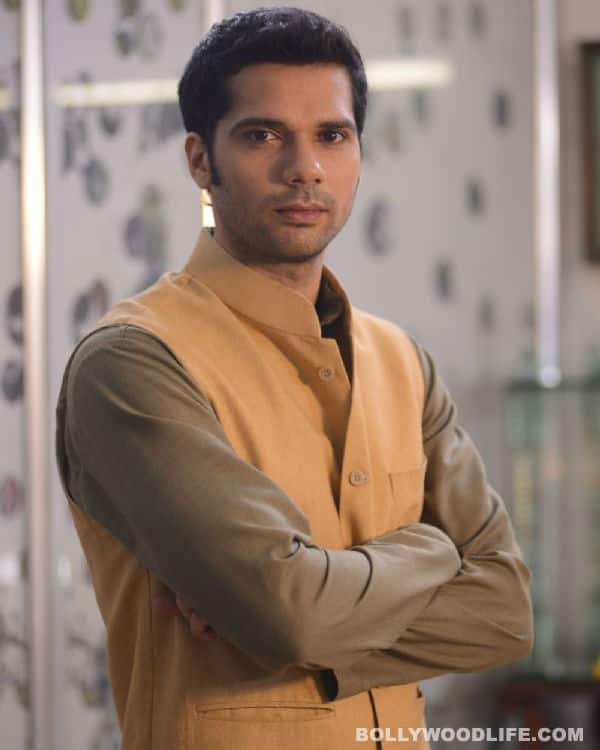 The man has style, charm and looks to kill, and we hear he is all set to get married in October this year. Did we hear your heart breaking?
Neil Bhoopalam hopes that 24, the Indian version of the international series, pushes him into the big league. The actor says that he's hopeful this will be the turning point of his career. Seen in movies like Shaitan and No One Killed Jessica, Neil says that his role in 24 is not based on any one politician, but inspired by many.
A little shy, Neil says that he doesn't like to share his phone number, as there are so many stalkers waiting to pounce. He blushes bright pink when we ask him about his love life. The actor says that at 30 he is ready to get married. He also talks about his toughest scene in 24, working with veteran actor Anita Raaj, and more…
What was the first day on the sets of 24 like?
The first day on the set was a real quickie. It was a driving shot with Raghav Chanana, who plays my cousin in 24. We just had to drive from the parking lot to the outside; after that, every day was a hectic one.
You could have chosen to do an action role; what made you pick the character of a politician?
Frankly, it wasn't a choice. I was called to audition for the role. I had to pick one from the three scenes given to me. My look was locked in continuity with Rensil D'Silva's film Ungli, so I couldn't really change it until a certain point. Of course, since the whole series is supposed to about one day, I couldn't even fiddle with the look.
Have you seen the original series?
Yes, I have seen the original 24, but not the first season. In fact, I have seen the latest seasons.
What kind of homework did you do for this role?
I was the given the first season and at the same time they gave me the script of the first 12 episodes. So I was watching and reading at the same time. But I didn't really watch much of it, as I didn't want to get influenced by the performance. In addition, I wanted my headspace to be filled only with the Indian version.
People are obviously going to compare the Indian version to the original; did you have any inhibitions doing it at first?
Initially yes. People watch so many mini-series nowadays and I didn't know how it was going to be. But when I heard about the people involved, I knew there'll be a certain quality attached to it. So I didn't stress much; I simply jumped into it.
You are playing a politician – how well versed are you with Indian politics?
I was clueless initially, but I've started educating myself, and I'm a little more familiar now.
Is your role based on any particular politician we know?
As homework, I watched a lot of politicians from all age groups and nationalities. As there are few scenes where I have to do public speaking, it was important to learn the body language. I am very different when I have to go and talk on a stage, so I needed to get a certain formality and drive. I worked backwards from there.
How was the equation with seasoned actor Anita Raaj?
Anita Raaj plays my mother in the show. She is very chilled out.
You're still trying to establish yourself in movies, so weren't you worried that you'd get typecast as a TV actor?
I was apprehensive at the start about that, and I was trying to think of what I should do. But I've learnt from experience that sometimes you could be part of a big project and it may not even come out. So it's best to be part of a project that's here now, which I believe is very good. People may stereotype me like that, for sure, but I'll deal with it when it comes.
Tell me about your most difficult scene…
My most difficult scene – the show opens up with a two-minute long speech. That was a lot of pressure, as they wanted to establish the character and me to connect with the audience. So a lot of preparation went into it.
At any point of time, did you rethink your decision of doing this?
No, I kept having this monologue with myself – you have taken this up, just trust it. Good or bad, now that you've committed to it, just do it. People who have seen the trailer are already going gaga over it. So am happy I did this role.
Are you hoping to increase your fan base with this show?
Well, that depends on what people think about the show once they see it.
What are you doing besides 24?
I'm primarily a stage actor, so for the past 10-11 years I've been doing a lot of theatre. I travel with productions to do shows. I'll be travelling to South Africa to do shows soon.
What are your expectations from 24?
A lot of PR is going into the show. I just hope that we find or are able to create a kind of audience who will dedicate one hour of their day to watching this show.
Do you think 24 will turn around your career?
I definitely think so. It'll do something, for sure. It will take me a step higher than the place I'm at right now.
So are you dating someone?
I am dating someone and about to get married in October.