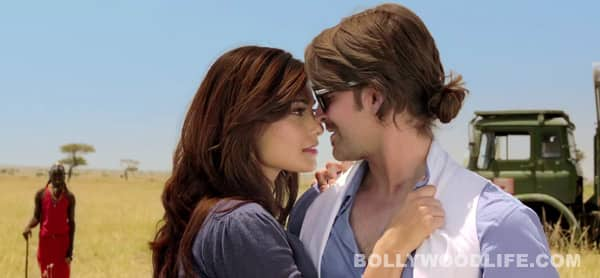 The passionate kisses that the duo shared in the film have been reduced by 50 percent for a U/A rating
A wee little kiss has harmed no one, but this fact hasn't been understood by the country's censor board that takes the onus upon itself of deciding which kisses kill and which ones are harmless! And reportedly the board this time has decided that the lip-lock scenes Neil Nitin Mukesh and Puja Gupta share in their upcoming film Shorttcut Romeo are probably too hot for you to handle, and that it needs to be toned down dramatically!
It has thus given this Susi Ganeshan film a U/A rating but with almost 50 percent cuts, instead of a U certificate that the makers were hoping for. "The film has got a U/A certificate with cuts. It is a very intense drama, which has a strong message in it. The lip-lock scene between Neil and Puja has been reduced to 50 percent. The kissing scene has been diluted as per request of the censor board," said the director who helmed the movie's Tamil version, Thiruttu Payale.
Tch tch. Sad for Puja and Neil! But we hope the actors take solace in the fact that they're too hot to handle!