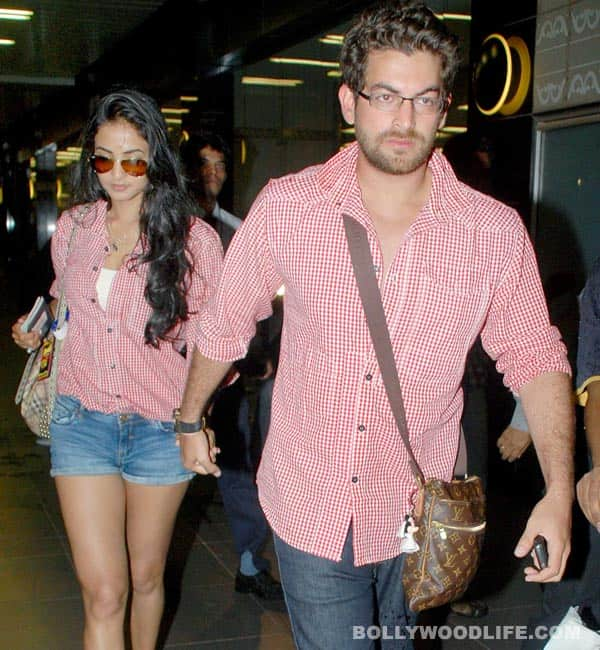 We wonder if wearing matching clothes is the couple's way of announcing to the world that they are seeing each other. And if it is, it doesn't quite fascinate us
The two actors were spotted at the airport, returning from Fiji after wrapping up the shoot of their new film, 3G. Neil was seen clutching Ms Chauhan's hand as if she was a li'l kid going to lose her way. Mr Mukesh is either underestimating his girlfriend's sense of direction, or is simply being over-protective. Whatever the case is, we must confess that Neil and Sonal's 'dress alike' act has left us dumbstruck…and not in an especially exciting way.
Neil recently said in an interview that he really hopes that Sonal will wake up and say that he's the one for her. Looks like his dreams are on the verge of coming true. But even if they are, this is definitely not the way you should make the most of your victory, Neil! Looks like you guys are clamouring for attention and it is way cheesier than shouting from the rooftops, we think.
 All we can say is that this is definitely not an 'awww' moment for us. And if the couple doesn't want their detractors to take the mickey out of them, we suggest they refrain from resorting to such style tactics in the future.