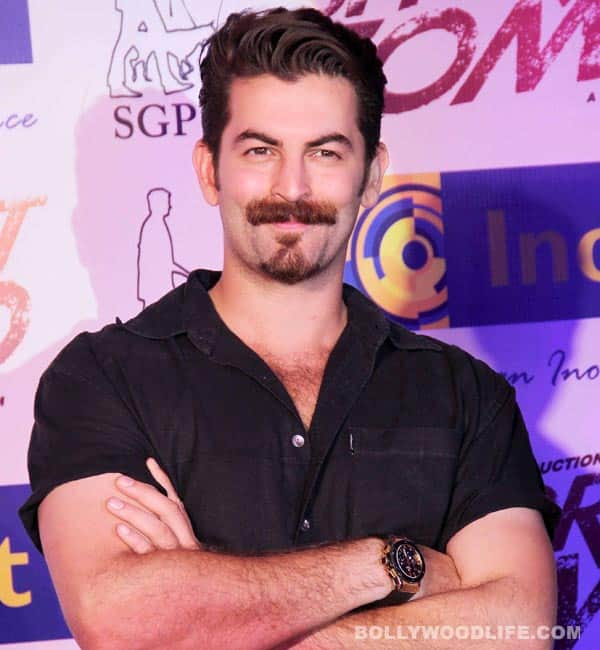 The actor suffers a minor eye injury while filming an action sequence
Actors and injury go hand in hand, since almost every movie that is canned has a story or two of an injury suffered by the actor on sets. And this time it is Neil Nitin Mukesh who suffered from an unlucky mishap while filming some action scenes on the sets of his latest untitled flick.
Neil who plays an encounter specialist in the film was supposed to fire at the baddies on the sets at Kamalistan studios. Now the gun that Neil was using was faulty and unbeknownst to the actor, it kept spraying gunpowder on Neil's pretty face each time he fired a round! In a few minutes, Neil started getting an intense burning sensation in his eyes and the shoot was stopped for a while as Neil nursed his chemical injuries with an icepack. However, not the one to be giving up with such injuries, Neil ignored producer Aparna Hoshing's suggestions and resumed the shoot, "We have done huge shoots at Film City for over the past 15 days. Initially I didn't pay attention but later the irritation unbearably increased. These minor hiccups are part and parcel of shoots. I'm hale, hearty and shooting again is what matters" said the young actor!
Well, its good that Neil is taking it like a man and not acting all starry on sets. And we can't wait to find out just what Neil's movie is all about! So stay tuned to know more about Neil's upcoming action flick!