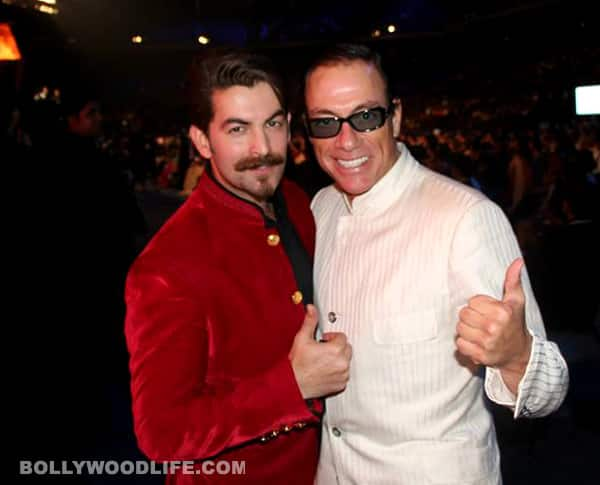 The Shortcut Romeo actor impressed the Hollywood heartthrob with his ramp walk
Neil Nitin Mukesh might have been delivering a string of flops at the box office but that did not stop the dude from becoming a hottie on the ramp. In the recently concluded International India Film Academy (IIFA) awards, Neil met the Hollywood superstar, Jean-Claude Van Damme. Apparently, Jean-Claude Van Damme saw Neil walking the ramp and he was impressed enough to go back stage to meet Neil immediately and invite him to act in a film that he wants to produce.
But this news about the invite and meeting would have remained a secret if Van Damme had not posted his picture with Neil on his website. Neil says, "He met me in Macau and offered me a film. It was a big honour for me that he came up to me and spoke to me at length." Ask him about details of the film and Neil says, "It is in initial stages and nothing is finalised yet."
We hope that after delivering massive flops at the box office, the Johnny Gaddar hero will start his new innings with this film.