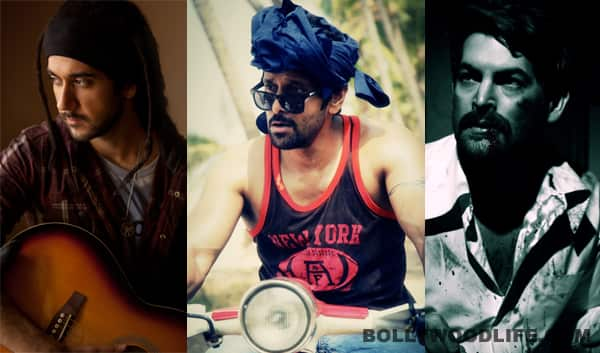 skip advertisement
Bejoy Nambiar's forthcoming dark drama has three men – Neil Nitin Mukesh, Vikram and Vinay Virmani – all named David. Tell us, who in your opinion, is the hottest dude who oozes raw sexuality
If Bejoy Nambiar's upcoming film David looks absolutely hatke, then the three leading men of the movie – B-town dude Neil Nitin Mukesh, Southern superstar Vikram and newbie Vinay Virmani – look equally interesting and intriguing! The film revolves around these three men who have three different stories to tell which are set against dramatically diverse backdrops.
If Neil plays a gangster in 1970s London who is being hunted by law enforcement agencies, Vinay Virmani plays a young, reckless musician who has dreams of his own. And then there's Southern sensation Vikram who plays an alcoholic fisherman who on the one hand flirts with a prostitute played by Tabu, and on the other hand, falls for a deaf and mute girl portrayed by the gorgeous Isha Sharvani.
Going by the trailer, we can say how distinctively the director has sketched his three leading men. While Neil looks strong, rugged and focused about his mission in life, Vinay looks calm and composed, yet his character has an undercurrent of rebellion that is unmistakable. Vikram is an absolute treat to watch. He is a footloose who loves to live life on his own terms. Honestly, Vikram has won us over with his effortless charm and his rustic sensuality that is inherent to his personality. Now ladies, you tell us, who is the hottest David who can simply make you go weak at the knees!