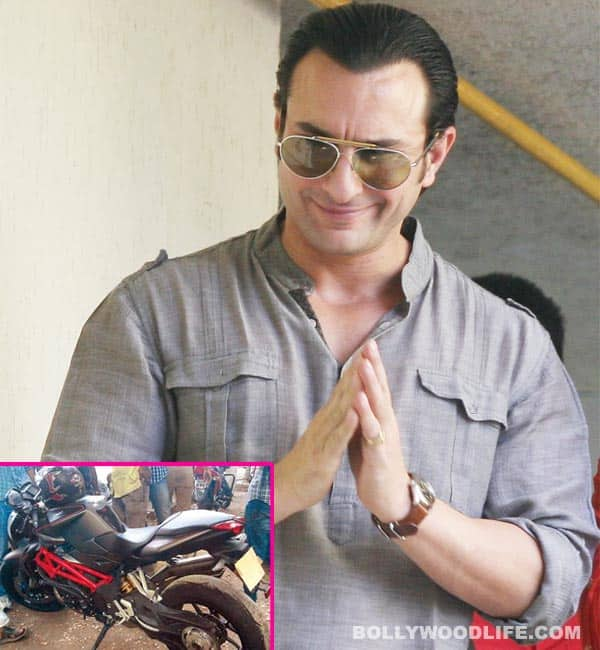 Nawab of Pataudi Saif Ali Khan, who tied the knot with his long-time girlfriend Kareena Kapoor yesterday, is all set to impress his new bride by showcasing his 'riding' skills
Brand new bridegroom Saif Ali Khan seems to be in the mood to zip around in the bylanes of Bandra with his wife Kareena Kapoor Khan. The newly married couple grabbed headlines for their much-talked about, much-awaited wedding. But our buddy the little birdie who was keeping a close watch on the proceedings of Saifu's wedding laid his eyes on something more…err…obvious than the oh-so-carefully hidden shaadi – a brand new sports bike that the Nawab bought just before his nuptials.
The Agent Vinod actor's spanking new two-wheeler was spotted at the Andheri RTO office for its registration formalities. The number plate read MH-02 CX 1970. Interestingly, Saif wanted the number plate of his swanky machine to read 1970, the same year in which the debonair star was born.
We know that Saif is a superb bike rider. We have seen him zooming around on his bike with Kareena as a pillion rider in Agent Vinod, apart from elsewhere off-screen (no, we will not tell you ALL our secrets!). Will the the just-married couple repeat the daredevil stunt in real life too?We don't quite think so!