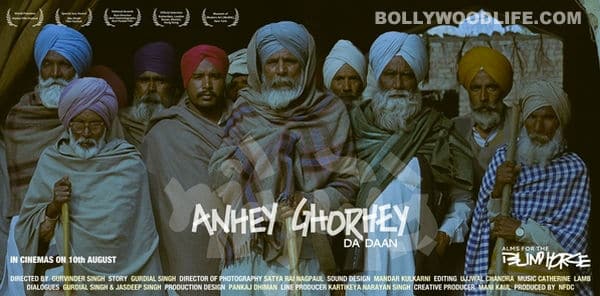 Revered filmmaker Mani Kaul was the movie's creative producer
The National Film Development Corporation (NFDC) has decided to dedicate National Award-winning Punjabi film Anhey Ghorhey Da Daanto late filmmaker Mani Kaul, who was also the movie's creative producer. Directed by Gurvinder Singh and funded by NFDC, the film is based on Jnanpeeth Award-winner Gurdial Singh's novel of the same title. It portrays the plight and problems of Indian farmers as well as the landlords on outskirts of Punjab.
The film, slated to release on August 10 with English subtitles, has been earning rave reviews at international film festivals like 55th BFI London Film Festival, Busan International Film Festival, Tromso International Film Festival and International Film Festival Rotterdam.
"Mani Kaul was my mentor and the creative producer on the film. Just two months after his passing away, the film became the first Punjabi film to be showcased at the Venice Film Festival. His loss shall always be felt, so the dedication is but natural," Singh said in a statement.
Mani Kaul died on July 6, 2011.