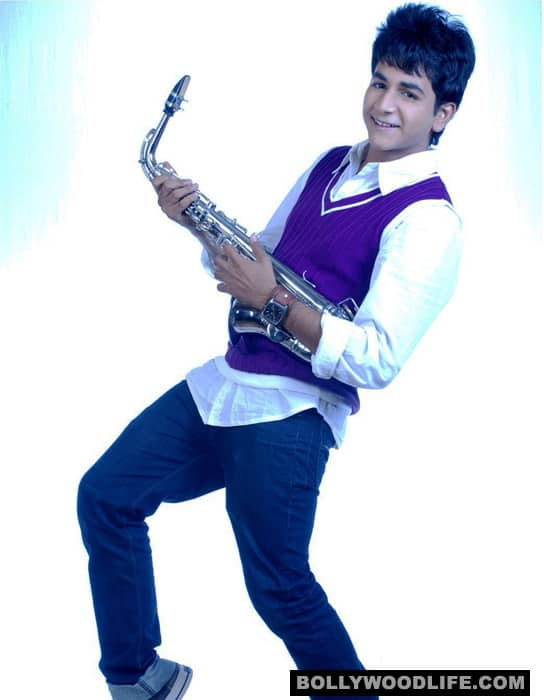 Unlike his brother Jay Soni, who plays the lead in Sasuraal Genda Phool, Nirav has just a supporting role in his TV soap debut Na Bole Tum… Na Maine Kuch Kaha, but he has already made an impression
Jay Soni fans now have one more reason to love the actor. He has a cute younger brother who is as talented as he is. Nirav Soni, who has hosted shows and appeared in advertisements for popular brands, made his debut in television soaps with Sunshine Productions' latest show, Na Bole Tum… Na Maine Kuch Kaha. "My character Tanmay is a selfish, spoilt brat. He has strong shades of grey, and will cosy up to his family just to get what he wants," says Nirav. Off screen though, Nirav's feelings for his family are much more positive. "My brother Jay plays the lead in Sasuraal Genda Phool. He is my favourite actor," he says.
Before you start thinking it is Jay's success that has influenced him, stop. Nirav actually wanted to be an actor long before Jay got his break. "When I was in school, I actually wanted to join the army. Acting happened as a fluke. Once I started doing plays in college, I knew I wanted to entertain people. That's my passion," he said. He then went on to do advertisements with well-known Bollywood directors. "I got to learn a lot when I worked with big directors- camera angles, how to shoot professionally. It was good exposure. Advertisements are tougher than a television show, as you have to convey a lot with just one expression and in just 30 seconds. But that's the beauty of it."
Nirav is greatly inspired by Ranbir Kapoor. "He is a versatile actor. I look up to him." Yet, he has no intentions of just being an actor. "My dream is to be a director. I have already begun writing the script. Maybe ten years down the line I will direct my own film," he hopes.