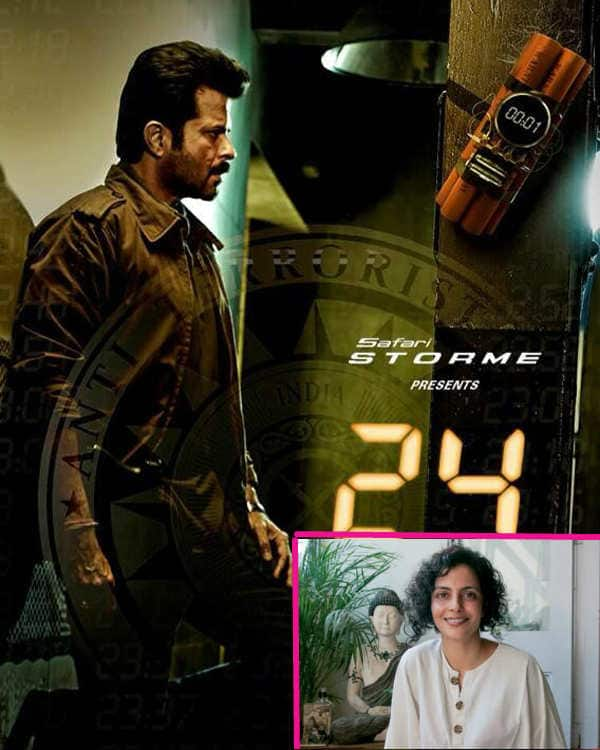 The debut director shot episodes 5 to 8 for 24, the Indian version of the international series
Abhinay Deo roped her in to help him direct a few episodes of 24 and Anil Kapoor describes her as a talent to watch out for. Does anyone need more compliments than that? Nitya Mehra hung up her advertising cap as assistant director to get into movies. She has assisted Farhan Akhtar in Lakshya and Don and Ang Lee in Life of Pi. Nitya says that she believes in the content and not the medium, but we believe she is biased towards cinema. She talks about 24, her future plans with Excel Entertainment and what makes Jai Singh Rathod special…
This is your first project as director…
I used to be an assistant director; I retired a year and a half ago. I met Abhinay Deo through advertising. He called me one day and asked if I'd like to direct, and I just couldn't say no. I thought it was a great project and I was more than happy to do it. I believe 24 is a turning point in Indian television. We've done a good job and I hope people like it.
What parts of 24 have you directed?
I have directed episodes 5, 6, 7 and 8.
Were you inspired or influenced by the international series?
I am a big fan of the original series, but no, I was not influenced by it. I enjoyed the original series and I am glad we got the rights to it. Our biggest concern was to make it seem more Indian and make it belong to this country. I believe we've pretty much managed to do that.
How different is Jai Singh Rathod from Jack Bauer?
Jai Singh Rathod is Hindustani and that's the best thing about him. Of course, Kiefer Sutherland was awesome as Jack Bauer – he's an iconic actor and I truly hope Anil Kapoor gets that too some day. I have full faith he will.
What difficult was it to shoot 24?
Any film or show is tough, no matter what medium you choose to do it for. The biggest challenge was to recreate the whole product in a different package, to perfection. The amount of work one had to do in one day seemed difficult, but we pulled it off.
Is 24 all about hardcore action?
There are chunks of action sequences in the show, but that's not all. 24 has a lot of emotional, drama and fun scenes too. It's a compete entertainment package. Luckily, all my scenes were to be shot at night. So when I shot action sequences, I was lucky not to have the entire city breathing down my neck.
Do you think this series will launch you as a hotshot director?
I don't take work like that. If a project interests me, I will take it up. I don't think of the repercussions, negative or positive. 24 is just a stepping stone; I have a long way ahead.
So given a choice, what would it be for you – TV or films?
I would honestly go for good content. However, I love cinema – it's my passion, I will definitely take it up.
Are you working on a film at the moment?
I am doing a film with Excel Entertainment, but it's too early to say anything. I will announce it when I am ready to do so.