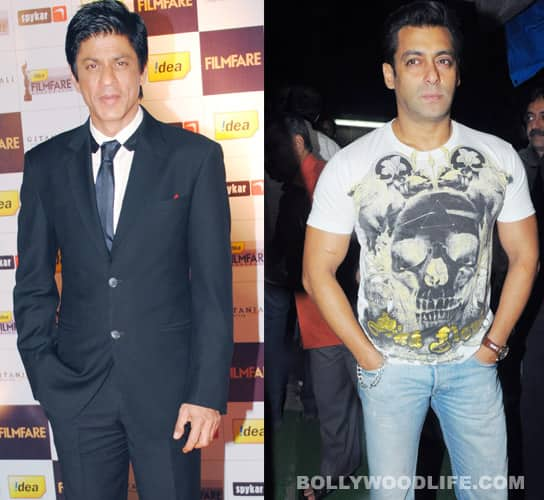 For all those excited souls who were looking forward to watching Salman and Shahrukh in the Dhoom series, here's the latest goss
Lately, the Dhoom series has generated a lot of hullabaloo. After John Abraham, Hrithik Roshan and Aamir Khan, B-town was rife with rumours about Salman Khan and Shahrukh Khan being roped in to play the baddie in Dhoom 4 and 5. Salman was apparently keen on doing a stylish action flick with Yash Raj Films and so, Aditya Chopra hinted that Sallu bhai might be cast in Dhoom 4, post Ek Tha Tiger. We also heard that the script of Dhoom 4 has been locked.
But a sneaky birdie from the YRF studio revealed that writer Vijay Krishna Acharya hasn't even started penning the story of Dhoom 4! Uh-ho! Now that's definitely disappointing, no? YRF churns out the Abhishek Bachchan-Uday Chopra starrer sequels after a gap of at least a couple of years. So, if Dhoom 3 is not out yet, the possibility of a Dhoom 4 script looks very bleak. In that case, a Dhoom 5 is absolutely out of the question. Guess the buzz about the Khans joining the Dhoom league was just a result of someone's fertile imagination. With actors walking in and out of projects at the slightest of issues, do we really have the luxury of getting excited over something so far-fetched? Guess, no!