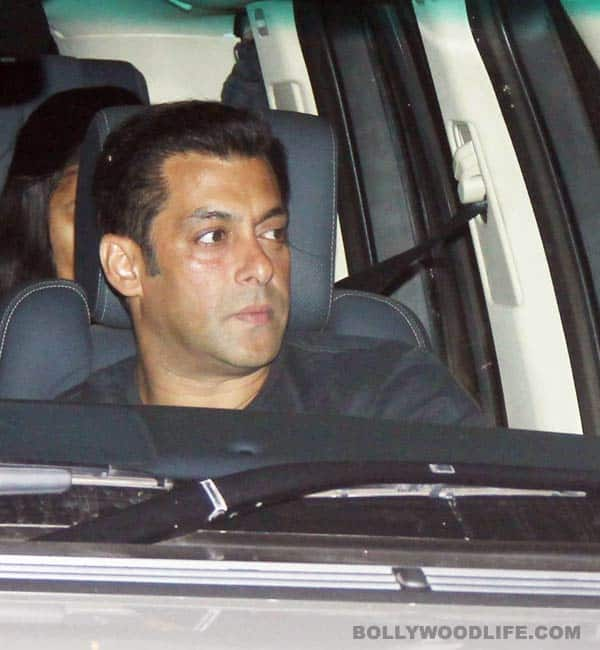 Eid is a big occasion in the Khan household; with Salman out of the country, will it be the same this year?
Salman Khan will miss Eid celebrations at home this year. The actor left the country today to shoot for his film Kick with Sajid Nadiadwala. Sallu has always had grand Eid celebrations at his Bandra residence, spending time with family and friends. The actor even confessed in 2011, when he had to travel abroad for treatment for his trigeminal neuralgia, that he misses home most during festivals. Last time around, when her actor son was out of country, loving mum Salma Khan made sure that he didn't miss the goodies that were so essential during Eid, sending them packed with him.
Looks like this year the Dabangg Khan does not have too much to celebrate. As if the pressure of his pending assignments and the mounting strain of his court case was not enough, he has worries a-plenty to deal with – his father Salim Khan will be undergoing cataract surgery during Eid, and Sallu's own court case is weighing heavy on his mind. Those who know the Khan family feel that it's a lean phase for Sallu, whose personal and professional life has been under greater scrutiny over the past few weeks.
It's not just his fans who will miss the Dabangg Khan on the big screen this Eid, but also his family at home who will feel his presence on this special day. But there is one consolation for the Khan man – he will not miss mommy dearest's home cooked biryani! Special delivery, anyone?