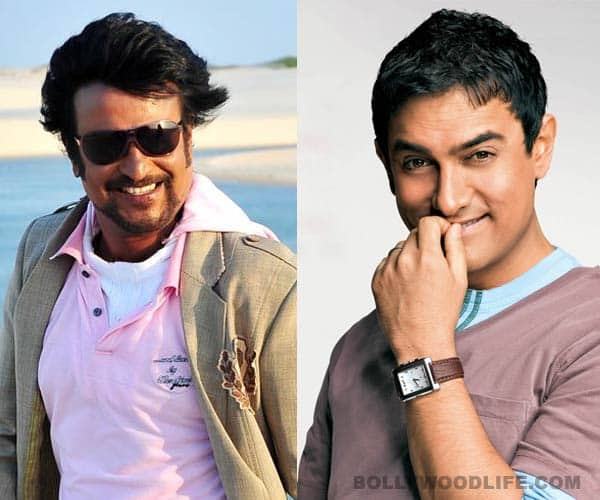 Looks like our April Fool's Day joke finally found its way to the superstar of the South. And here's what happened next…
It all started a couple of months ago when BollywoodLife decided to celebrate April Fool's Day in style. And keeping in mind the core idea behind April 1, we speculated about Rajinikanth agreeing to do an item song for Aamir Khan's Talaash for a sum of Rs 15 crore. It was a joke, one that we clearly mentioned in the article.
But two months down the line, without looking too carefully at the dateline, a birdie in hurry skimmed through the story we wrote – giggling all the time, we must tell you – probably went through a tiny heart attack and then reported it as news. Tch tch! Then one thing led to another, with our tall tale spreading its gossip-worthy tentacles across the media, even infiltrating the wild world of FM radio, and finally the news-meant-to-be-a-joke reached Rajini saar's office. Do you know what his spokesperson said? "No one has approached Rajini sir in this regard yet." And guess what, we always knew that! We had no intention of offending anyone or even pushing fake news to our readers.
So, is this the end of this hilarious chapter? Perhaps. We hope so. Unless of course, if Aamir and Rajinikanth do indeed decide to come together for this rumoured item number. Wink, wink.
Needless to say, we enjoyed the entire episode thoroughly. And even though it's two months since April 1 came and went, we still can't help saying: Happy April Fool's Day!