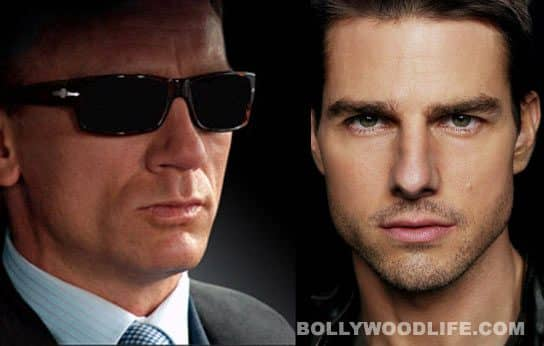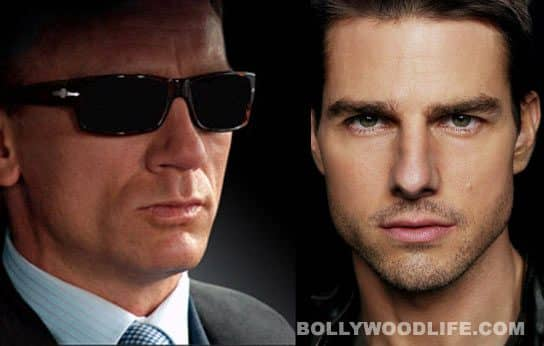 Cineswami talks about Hollywood's India connection, and also Shahrukh Khan's RA.One
Bond, James Bond. But Daniel Craig won't be uttering those lines any time soon on Indian soil as the James Bond producers haven't managed to reach an agreement with Indian Railways on permissions. Surely, there's something black in the lentils as there have been protracted discussions on a part of the shoot happening in India. The Railways say that on their part everything was hunky dory and the decks were cleared for the world's most famous secret agent to return to India for the first time since Octopussy. February would have seen a motorcycle-riding Bond, the very antithesis of Gandhian values, jump on a moving train near Sabarmati. That jump will now happen in the fallback location, South Africa.
At least Tom Cruise's Ethan Hunt has no such issues. Mission Impossible: Ghost Protocol had a hush-hush shoot in India and also cast Anil Kapoor in it for good measure. Cruise will visit Mumbai for a fan screening of the film ahead of its world premiere in Dubai. This begs the question, if the film plays before the public in Mumbai first, shouldn't that logically be called the world premiere? On such weighty semantic matters do the world revolve.
Meanwhile, the ubiquitous Shahrukh Khan is pulling out all the promotional stops till we have RA.One coming out of our ears. First there was a tie-up with a global burger chain to provide branded happy meals that comes with a G.One toy. Then another alliance with a leading money transfer company that will force every poor migrant worker trying to send money to India to gaze at SRK's mug. Saturation coverage is inevitable on the dedicated YouTube channel. International audiences will wonder at the film's logo on Michael Schumacher's car during the Formula 1 in India. Had enough? There's more. The superhero's brand will be seen on a television manufacturer's commercials, pens, energy drinks, bikes, watches, apparel and a video game. And the intensity will only increase closer to the release date. Clearly, in today's media heavy world nothing exceeds like excess.
In the middle of all the RA.One hype, this week's releases have been left by the wayside. Old campaigner Dev Anand has yet another film releasing after umpteen flops. Chargesheet stars the man himself along with Jackie Shroff, Divya Dutta and Naseeruddin Shah. Force, starring a frighteningly muscled John Abraham and Genelia D'Souza, has looked very thanda, in spite of being a flavour du jour – a south remake. Tigmanshu Dhulia is a good director but who'll want to watch Saheb, Biwi Aur Gangster featuring the superstar cast of Randeep Hooda, Mahie Gill and Jimmy Shergill? Na Jaane Kabse stars the unheard of pair Garry Gill and Amrita Prakash, is not from a well-known banner and has no promotions to speak of and therefore should sink without a trace. Sagar Ballary's Hum Tum Shabana, starring C-listers Tusshar Kapoor, Shreyas Talpade and Minissha Lamba looks like it could be a decent enough comedy. But as Ballary has demonstrated with Bheja Fry 2, unless he is 'inspired' by a foreign film, his movies are no good. Amidst this clutter, debuting director Deepa Sahi's Tere Mere Phere will also struggle to stay afloat. Surely, some of these films could have shifted next week to compete with Rascals?
READ REVIEWS: