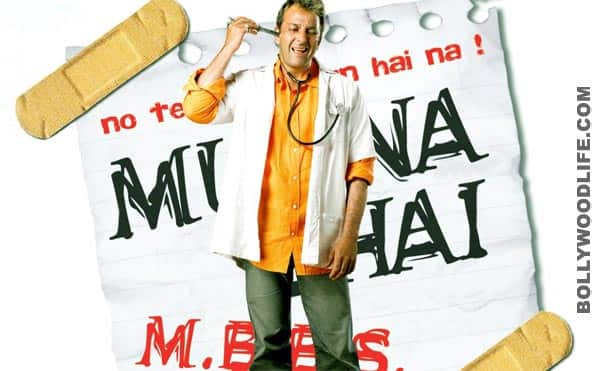 Director Subhash Kapoor is in no mood to continue with the third part of this franchise without the actor
The third film in the Munnabhai series is unimaginable without Sanjay Dutt, says director Subhash Kapoor, following the actor's conviction by the Supreme Court in the 1993 Mumbai blasts case.
The Supreme Court upheld the conviction of Sanjay and sent him to five years imprisonment. He has been asked to surrender within four weeks.
"I can't imagine Munnabhai series without Sanjay Dutt. But unfortunately, things are not in our hands. I feel it a very harsh punishment. I am surprised as much as you all are surprised with this news," Kapoor said.
The first two films – Munnabhai M.B.B.S and Lage Raho Munnabhai – were directed by Rajkumar Hirani, and there is still to be a definite word on who will direct the third film – Kapoor or Hirani.
However, now with Sanjay's conviction, progress on the film is yet to be decided upon.
"I will have to speak to the producer Vidhu Vinod Chopra about it. I can't take a call on that. In the next two days, we will have a chat and discuss what needs to be done."
"Our film has not yet gone on floors, but just imagine about other producers and directors, who have done films half-way with Sanjay," he added.
And so we ask you, readers: Would you like to see Munnabhai without Sanjay Dutt?