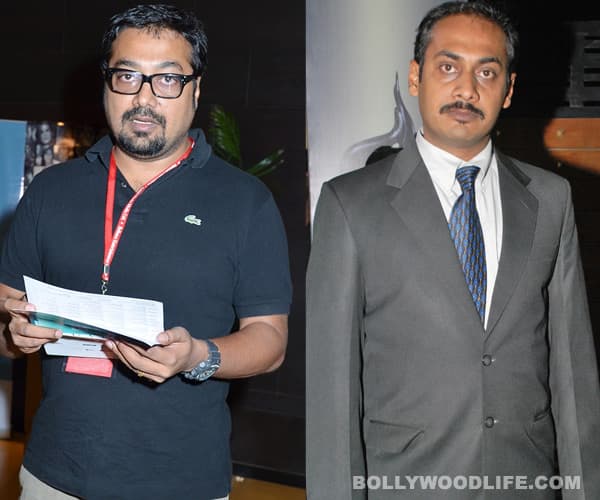 The Gangs of Wasseypur director clarifies the equation with his younger brother
There were rumours about a fallout between Anurag Kashyap and his younger brother Abhinav Kashyap, soon after the news that the Dabangg director had cast Ranbir Kapoor in his next came out. It was also said that Anurag's trilogy, which also stars Ranbir, Bombay Velvet will get further delayed because of this new development. But Anurag has denied having any such problems with his younger bro.
In fact, he says that the two have always stood by each other. At a recent press conference, the Dev.D director spoke about their bonding. "For eight years I was away from my family. It was Abhinav who took care of everything. After the success of Dev.D, he asked me to step in and shoulder my responsibilities," he said.
The director also said that he was happy that Ranbir had agreed to work with Abhinav. "As I am the elder brother, Abhinav talks to me before taking such important decisions, and truly speaking I am happy that he has signed Ranbir. If somebody else had signed him on, it could have caused trouble to my film," he said in his brother's defence.
It's nice to see the Kashyap brothers working in sync with each other. And we can't wait to see who makes a better film with RK Jr.
ALSO READ: GANGS OF WASSEYPUR music review: Rooted, quirky and brilliant!