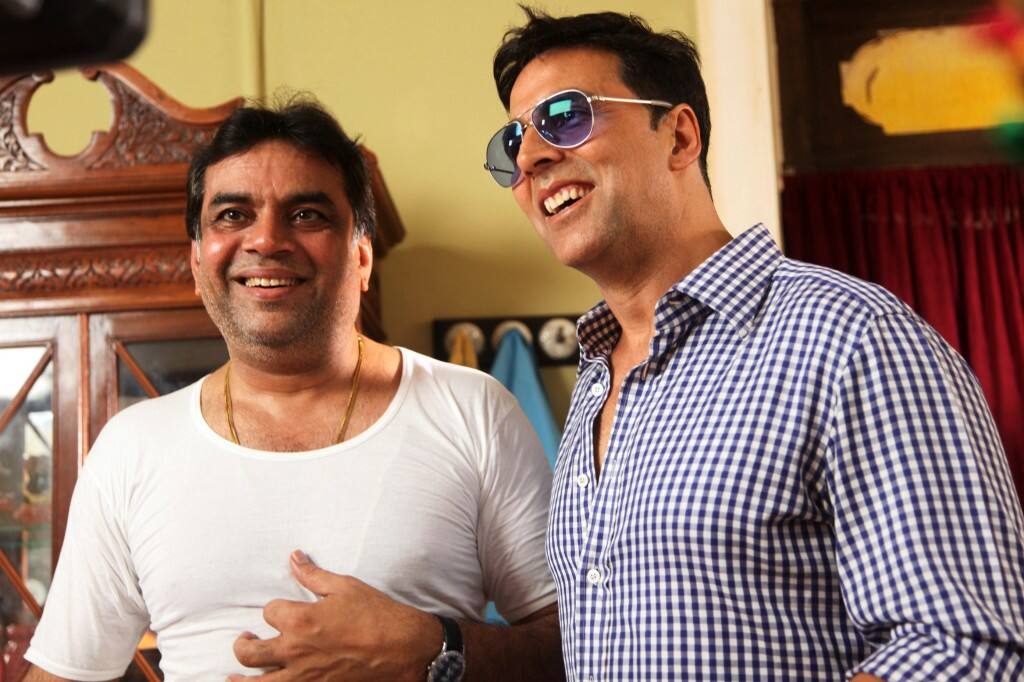 What prompted the producer of the film, Akshay Kumar to place daan petis in multiplexes?
If you are wondering whether the co-producer of the comic caper OMG! Oh My God, Akshay Kumar is asking for donations because he is in a financial mess, stop right now! The only reason that the producers of the Paresh Rawal-Akshay starrer have placed daan petis (donation boxes like the ones in temples) in multiplexes is to grab the attention of the audiences who are coming in to watch Ek Tha Tiger! Piggybacking on the success of the Salman Khan–Katrina Kaif film seemed to be the best way of promoting this Paresh flick, the makers decided.
Vikram Malhotra, COO Viacom18 Motion Pictures says that the strategy has been devised to enhance the mass appeal of the film. "It is for people who believe in God and those who don't. So we decided to engage the audience in a manner that is thought-provoking. We placed these daan petis (donation boxes) so that people can go back with the message – 'Aren't you really bribing God to get a wish fulfilled'? Donation and prayers are offered with an objective rather than solely out of devotion. That is one of the things that the film addresses," he explains.
Audiences in Mumbai have already started dropping money into the boxes, which will soon be placed in multiplexes across 15 other cities in the coming days. It all sounds good, and might help boost the chances of OMG at the box office. But what we are wondering is: What happens to the donation money? Will it actually be given to a temple, or will it be added to the film's marketing budget? Will the clever strategists please shed some light on this?