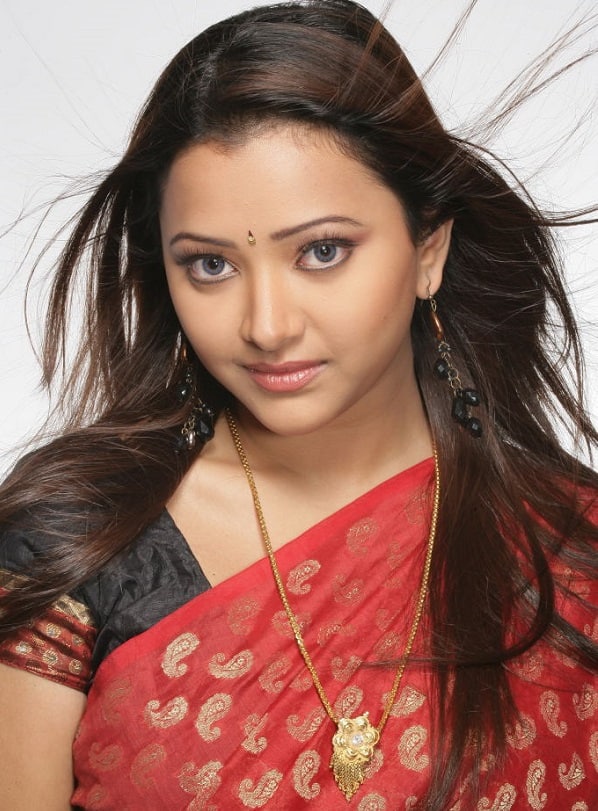 skip advertisement
This is not the first time when an actress has been linked to flesh trade. Find out more…
The tinsel town has always attracted many dreamers across the world with its glittering world of fame,stardom and luxury. But underneath all the hoopla and all the razzle dazzle, lies an ugly underbelly which shows its vicious face time and again. We are talking about the flesh trade prevalent in our film industries which lures young starlets in search of money, fame and stardom.
The nation woke up to a shocker today, as it was reported that, the actress from films like Makdeeand Iqbal has been caught in a high profile prostitution racket at Banjara Hills in Hyderabad. Shweta, who started as child artist in films and television soaps, made her Tollywood debut with Kotha Bangaru Lokam. But since then, the actress has been struggling to find work.
In her confession, the red faced star said,"I have made wrong choices in my career and I was out of money. I had to support my family and some other good causes. All the doors were closed and some people encouraged me to get into prostitution to earn money. I was helpless and with no option left to choose, I got involved in this act. I'm not the only one who faced this problem and there are several other heroines who have gone through this phase."
But this is not the first time that an actress has been arrested for prostitution. Tollywood might be one of the biggest industries in the country, churning out some of the highest grossing flicks, but it is hard to ignore the fact that a lot of Telugu actresses have been involved in flesh trade in the past.
Bhuvaneswari
B grade bombshell, Bhuvaneswari, has been arrested twice in the past for running a prostitution racket in Chennai. Having worked with some notable names like Siddharth and Allari Naresh, it came as an eye opener for the industrywallah's on the state of affairs of the struggling actresses.
 Aish Ansari
Yet another B grade cinema star, Aish Ansari, was nabbed for being involved in flesh trade in 2011. During the interrogation, police officials have found out that Aish Ansari offered her services in all prime cities across India. She was even arranging foreign models on demand of customers.
 Yamuna
Kannada actress Yamuna was arrested by the Bangalore police for her alleged involvement in a prostitution racket in the ITC Royal Gardenia, a five star hotel, situated on Vittal Mallya road in Bangalore in January, 2011.
Saira Banu
Tollywood small timer, Saira Banu was also caught during a police raid at Spring Heaven Apartments in Begumpet, Hyderabad in 2010.
By now we get a clear picture of how these actresses are lured into prostitution due to financial issues and never ending struggle for fame. Rather demeaning these actresses, wethinks it is the collective failure of the filmy world, which forces the young strugglers to take such drastic measures!